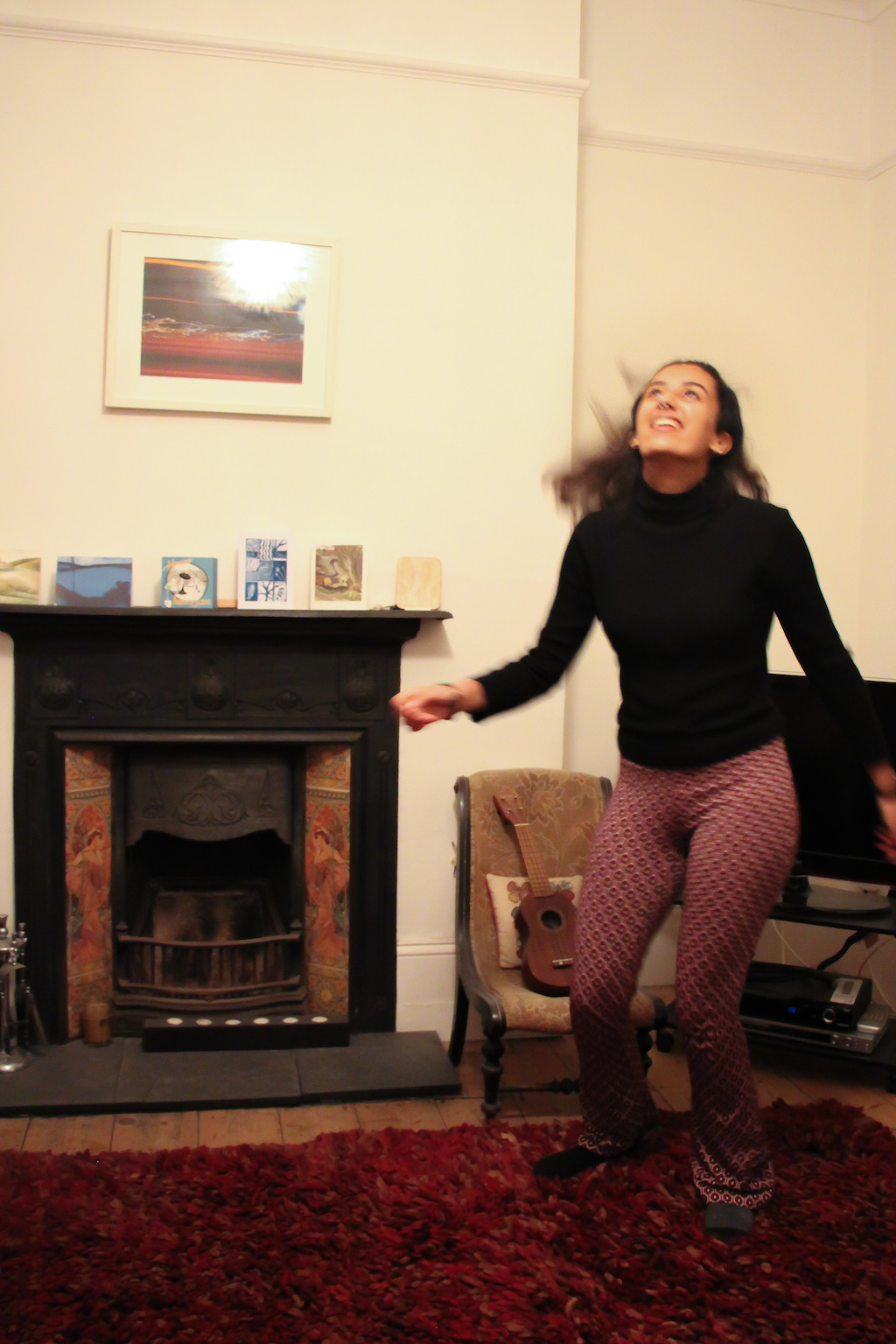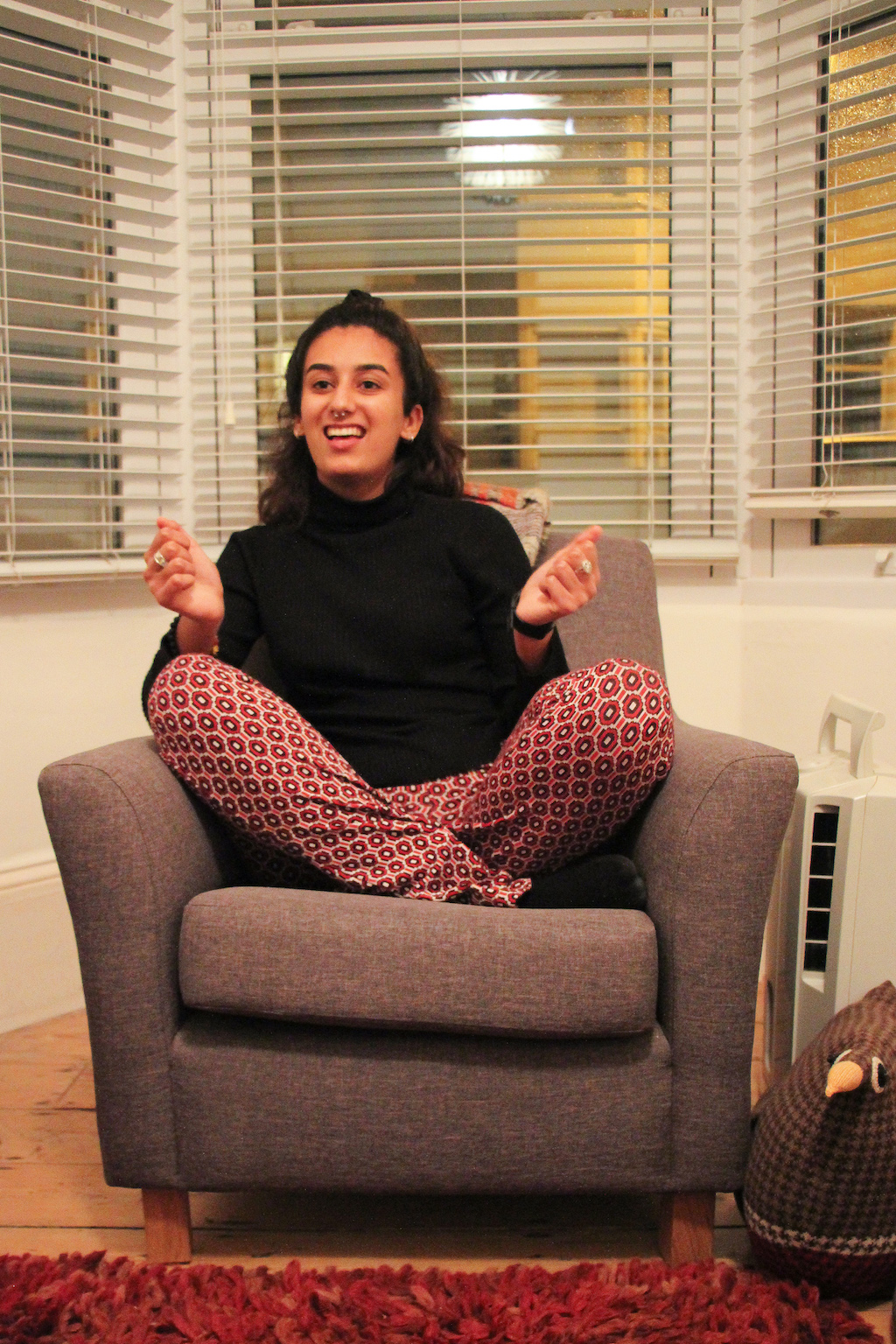 Brighton
Dances with my sister
Dancer: Kavita
Dance Location: West Indian Centre, Leeds
This is a dance that... makes me feel safe.
It's a dance that I share with my sister. She's my best friend, my safety net. We went out dancing together for the first time when I was 17. She's older, so she was very protective, but I loved it. Our relationship has just grown since then. It's a non-judgemental, strong sisterhood that we have. When we dance together it involves a lot of laughing and feeling free and comfortable in our own skin.
This dance is in our bodies. Everyone has a heartbeat, a constant pulse, and this dance is like our basic rhythm. It's a form of self-expression. It makes me forget where I am.
The dance is like a rush of heat but not needing to slow down. It's the taste of a dry mouth in a sweaty room. The air is quite thick but it's not uncomfortable. I like it at the end, when they turn the lights on, and you can see all the other people that have lasted eight hours and are still there for similar reasons to you.
It's not the kind of night where you need to go drinking. It's different to being in a night club, you don't care how you're being perceived, there's just this infectious energy going through you. It's a connection of mind, body and emotion, and to do that with someone who means so much to me, in a space where I feel safe, is a special thing. I always leave with a refreshed head. It's like meditating.