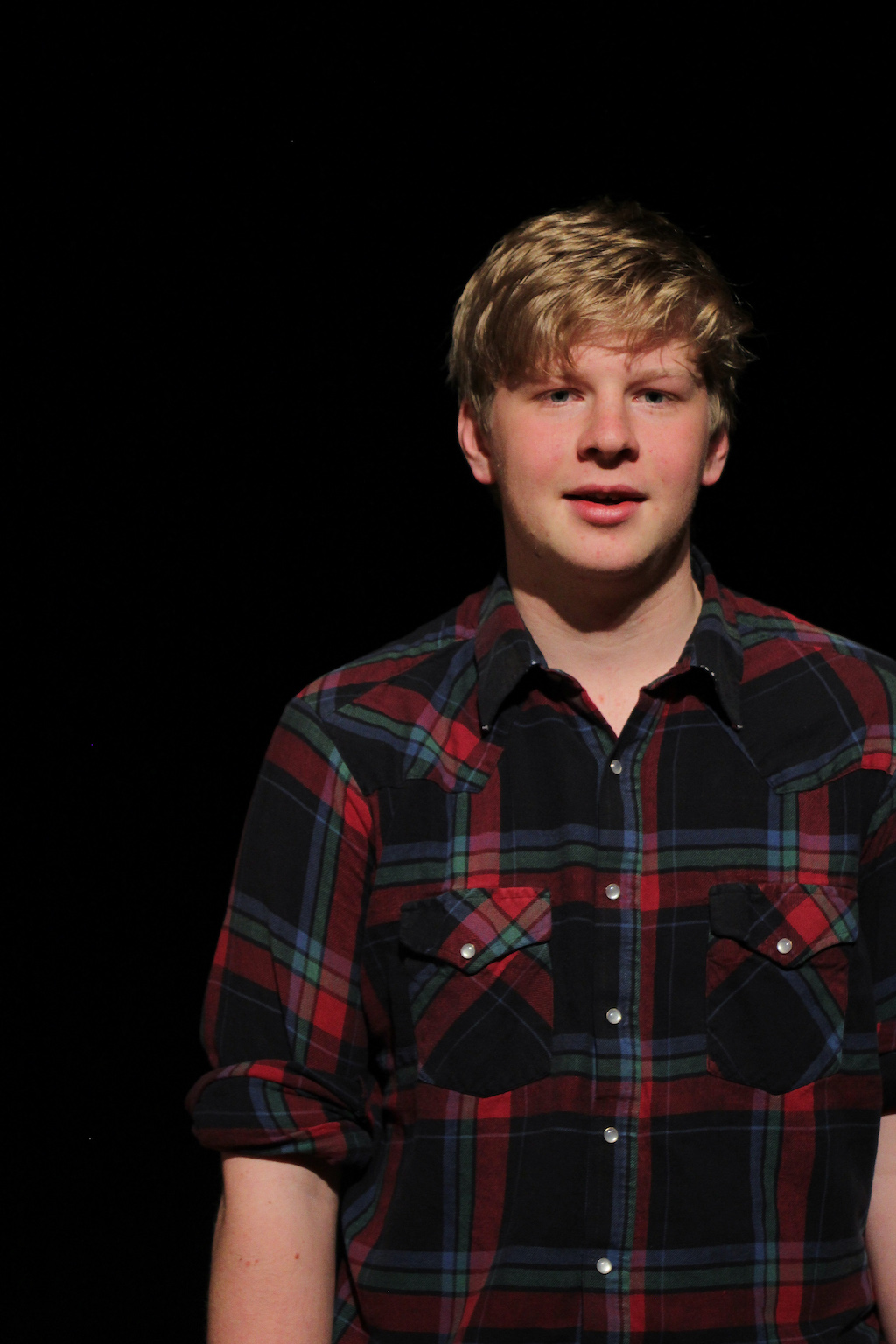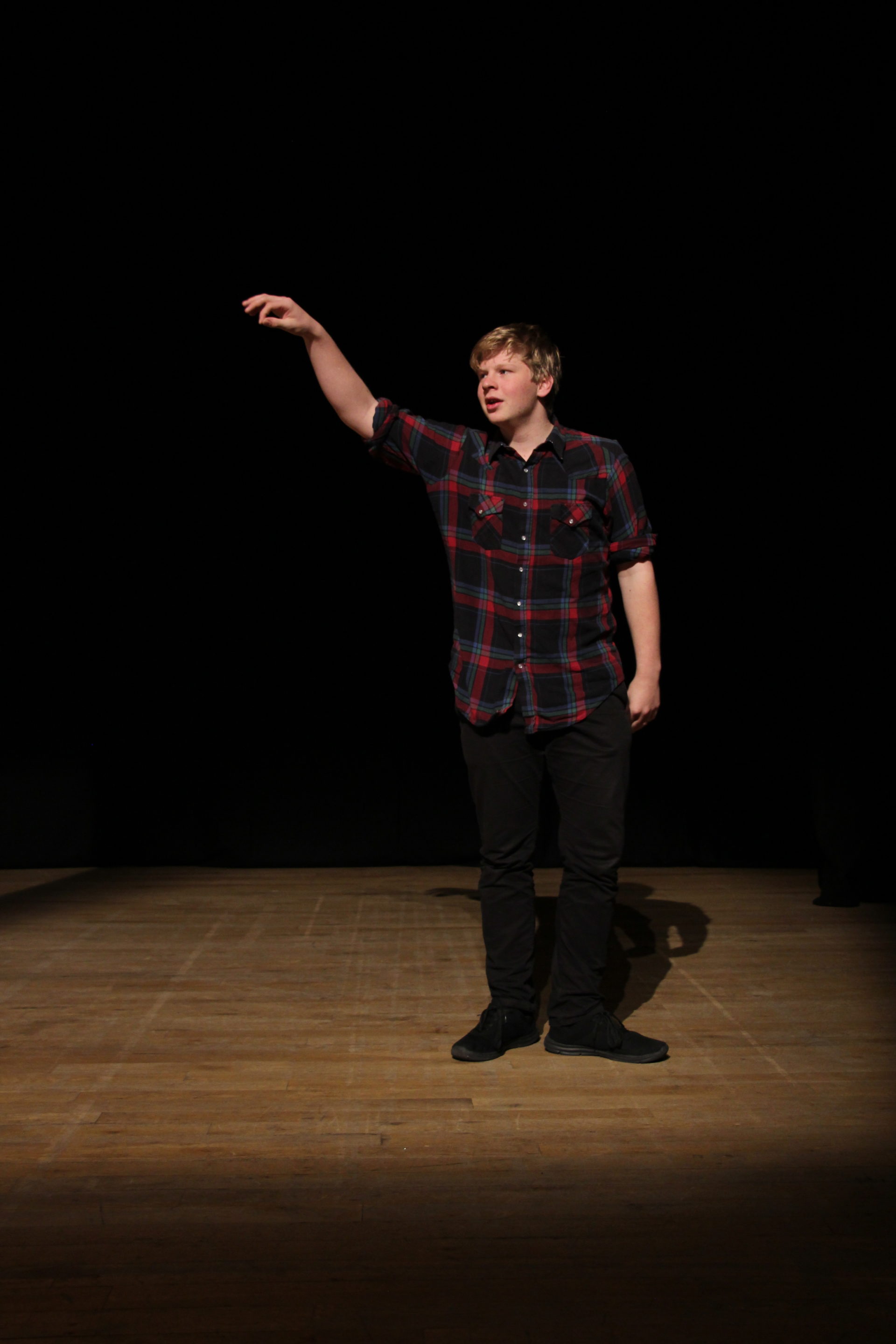 Halifax
Dances in remembrance
Dancer: Max
Dance Location: Red Brick Auditorium, Square Chapel
This is a dance that... lives.
This dance is simple and short. We're not dancers, it takes an incredible amount of time to get three moves done in sync. I'm part of Calderdale Theatre School and we made this dance for our 2017 performance of The Heart of Robin Hood. I was Pierre, Maid Marion's funny sidekick who dresses as a lady to fool the guards, so I was wearing a long green medieval dress.
Sadly, the next time we danced this dance was at a funeral for Gillie, an amazing woman who had been running Calderdale Theatre School for over thirty years. She changed so many lives and put the theatre school on the map. In the morning there was a funeral and then we had the wake here, at Square Chapel, in the afternoon.
We didn't plan to perform it that day. Golden Years by David Bowie just came on and we caught eyes across the room and began to dance. This time I was wearing a suit with a very bright Indonesian top underneath that had belonged to my Grandad. It was a huge explosion of colour.
It felt like a relief to dance it on that day, a sort of refreshing moment of fun. The dance changed then from a sort of 'in joke' to something more significant. We were remembering someone through dance. I won't forget it. That day was a joyous celebration of her life. We drank the bar dry, which is exactly how she would have wanted it.