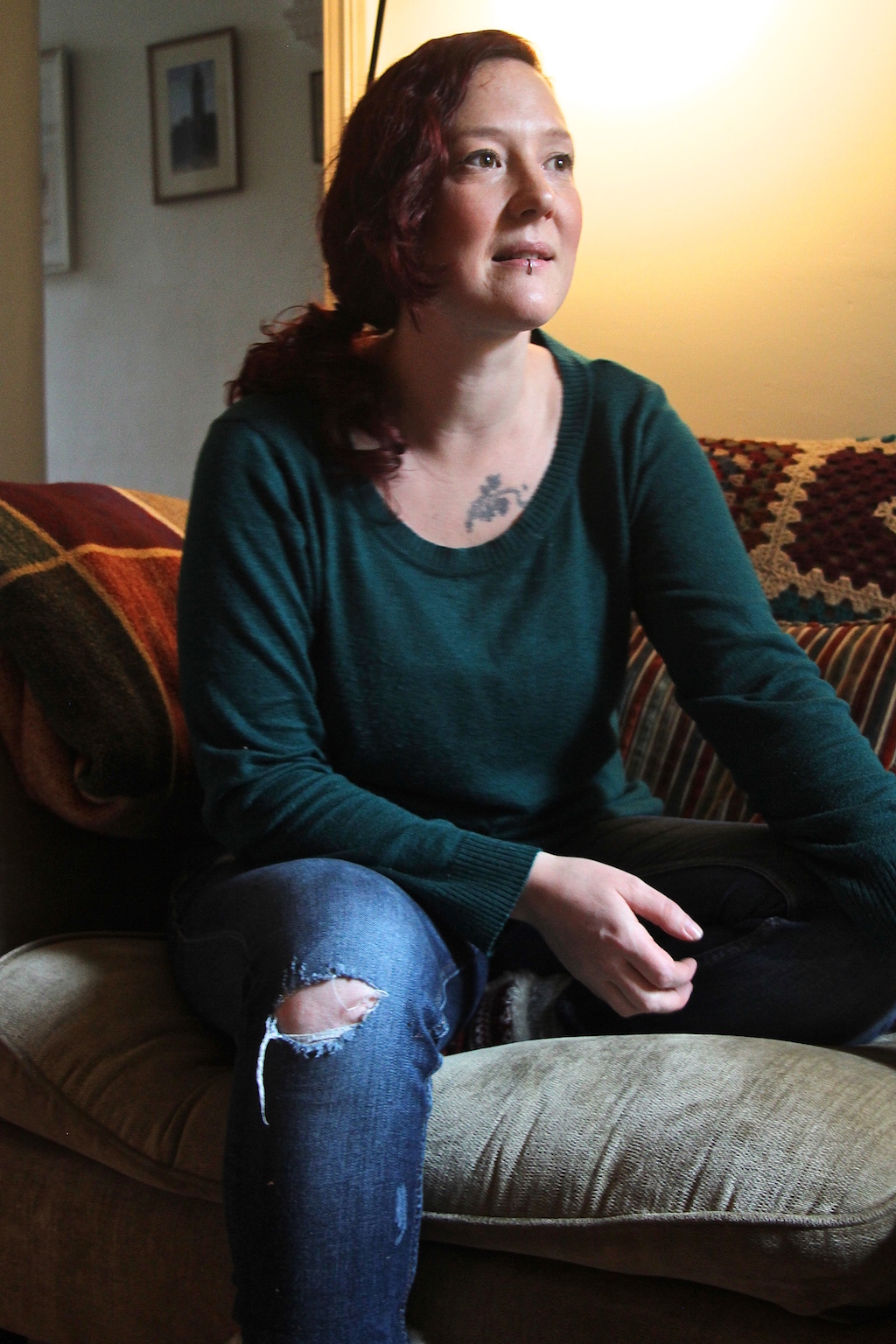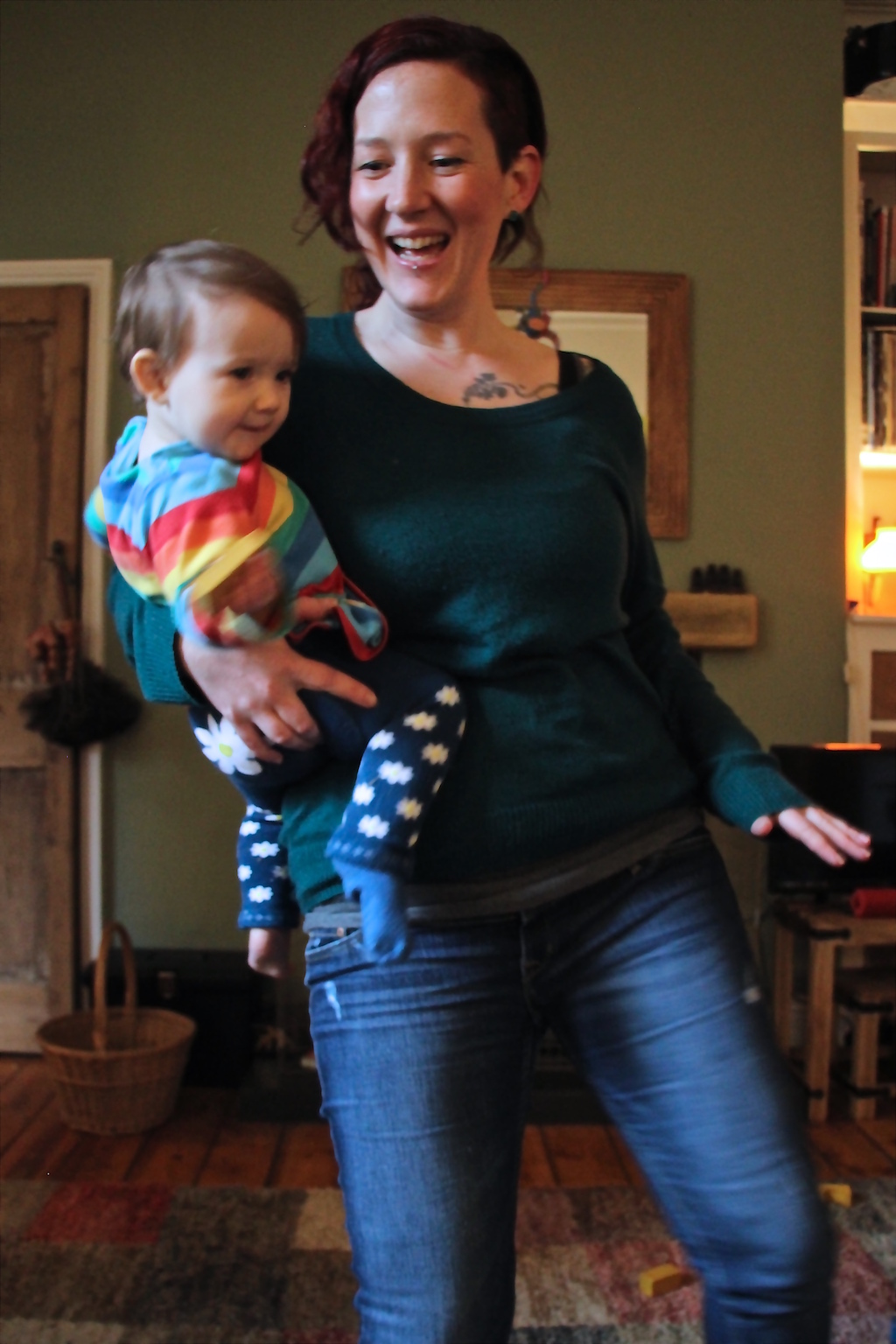 Gateshead
Dancing the baby out dances
Dancer: Amy
Dance Location: In the living room, North Shields
This is a dance that... ... I hoped would allow me to meet my baby for the first time.
The 'dancing the baby out dance' happened in my living room on the 12th May 2017, by which point I was already 11 days overdue. I was trying everything: curries, sex, raspberry leaf tea, gardening, walks... and nothing was working. I was in a weird space between not wanting to wish away the time while it was still just the two of us, but also feeling desperate for the baby to come.
I danced it with my partner to 'Rock Around The Clock'. We'd recently got a record player for the first time and been collecting records from Tynemouth Market. Rock and Roll is not our favourite music but it's what we tend to dance to.
The dance came from a burst of energy. I had a sore pelvis and it felt awful to walk, but really good to sway. It looks like: arms out, twisty, big belly, slidey feet, bright colours, big smiles. I was wearing this psychedelic muumuu that I wore all the time then because I couldn't stand anything tight on my body. I actually gave birth in that dress.
We haven't danced this dance since Ella was born. She likes Elvis so we sometimes all dance together to that, but it's more floor level dances these days.