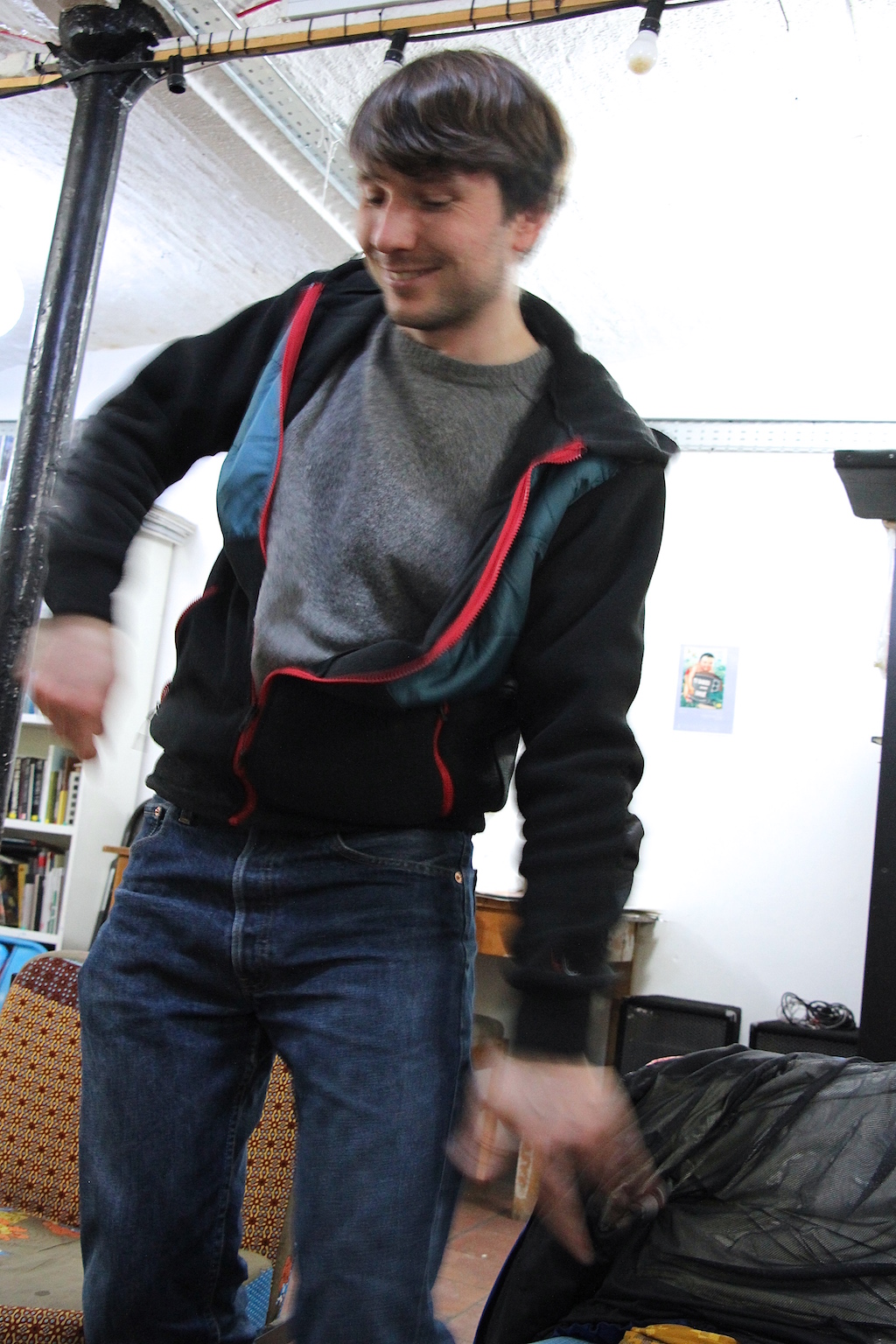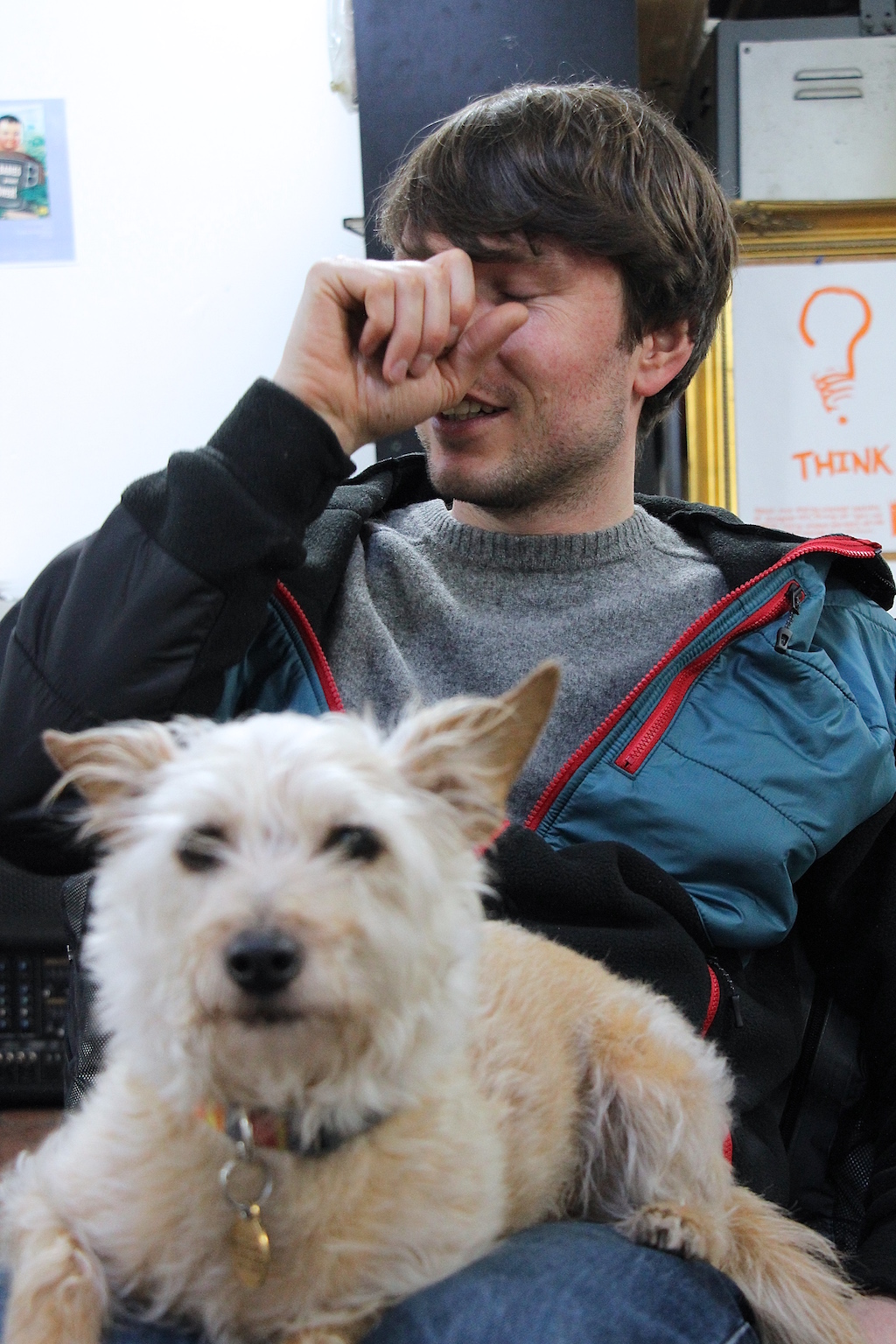 Manchester
Dancing while DJing Dances
Dancer: Michael
Dance Location: The first floor common room, Islington Mill, Salford
This is a dance that... was for people who didn't want to go home yet.
It happened between 6 and 11am. The sun was coming up, the doors were open, it was mid-summer. People were smoking after hours and drinking the last bits of beer. I'd been working the whole day at Sounds From The Other City and I was totally knackered and totally straight - I'd not been drinking or anything. I was ready to go to bed but there were lots of people still around and they wanted me to play some records. So I had an ice-cream. It was one of those posh Magnums with the double thickness chocolate - it had to be to keep me going.
I was playing the kind of music I play. Music that makes me want to dance but not necessarily what normal people would dance to. It's very pure music. Things like Danger/Dancer by Dark Day. You have to move your body in a really pure way because there's not anything extra in the music you can move to.
At this point in the night it was like dancing to keep moving because otherwise you may as well just fall to sleep. It ended when we all ran out of energy.