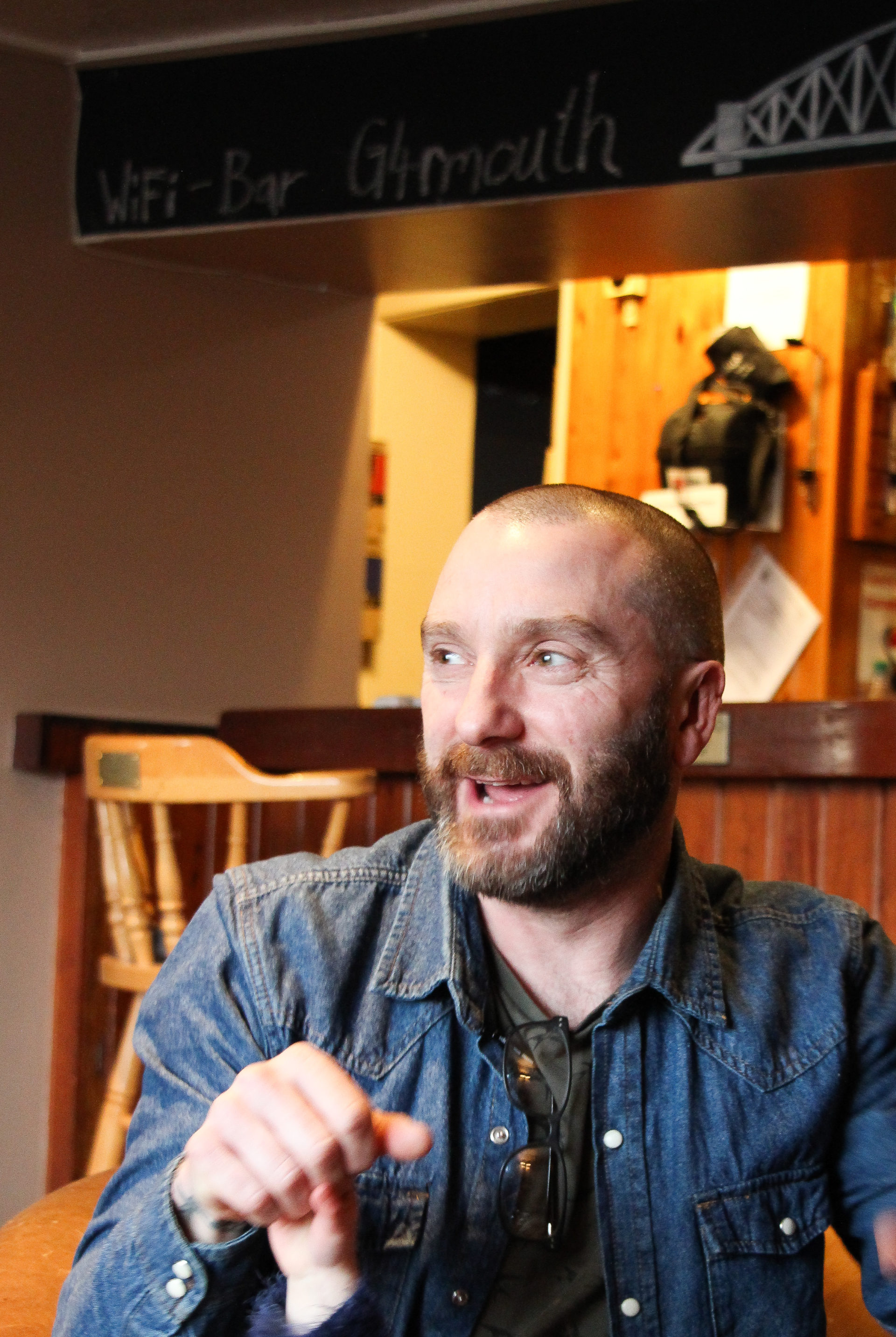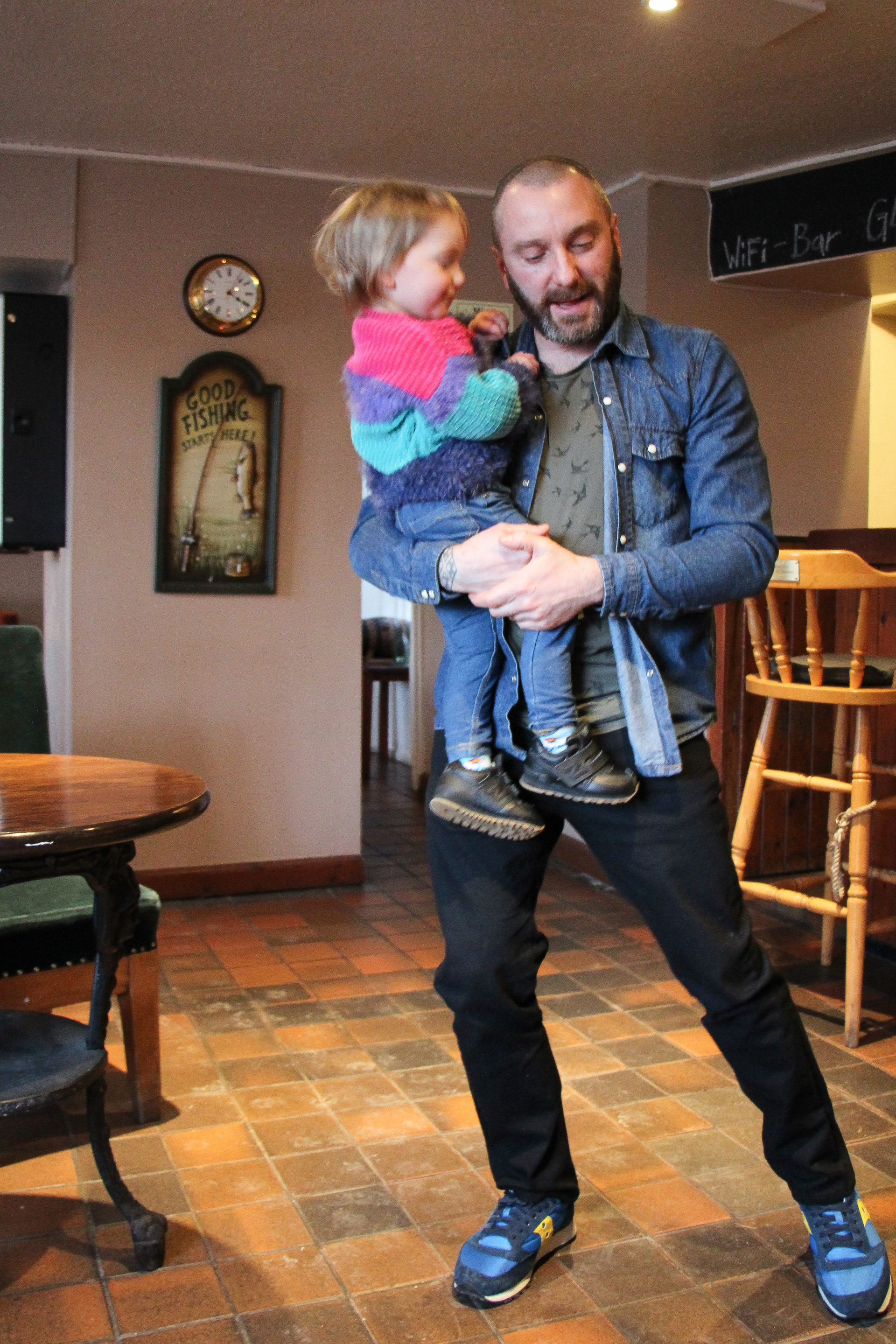 Findhorn
Dances that are the beginning of other dances
Dancer: Graeme
Dance Location: Garmouth Hotel (and anywhere there's dancing)
This is a dance that... every other dance builds from.
I can't remember the first time I danced it. Maybe it's just always been there since I started dancing as a teenager at school discos. It starts out as a kind of side step and then you grow it from there. It sits in the hips, that's where the engine – the driving force - is. You can add in twists, or mix the rotation of the steps, or pause it, and then as it builds you can bring in the hands too. It's a way of finding the rhythm of whatever's playing and then you can freeform from there.
I've always danced. I lived in Dundee for ten years when I was younger and there I'd be out four nights a week. Now I've got a young family but that doesn't stop you dancing, you just learn to do parties differently. I still dance whenever there's an occasion. We have big new year parties here at the Garmouth Hotel. It's pals of mine that own it and they close up on New Year's Day and have a private party with a jukebox takeover. A lot of it is comedy dancing, having fun. Often, I pull out my makeshift breakdancing moves.
I must have danced this move hundreds of times. No. More than that. I was clubbing from 16 (I had really good false ID) until 30, so that's 14 years. Say I went out dancing on average 2x a week. That's 2x 52 weeks, for 14 years, so around 1456 times. I reckon that's a pretty good ballpark figure.
It's a dance move that brings back a lot of happy memories. I've been lucky, I've never had bad experiences from going out partying. I met my partner Abby through going out dancing when I was 17. We met in a pub in Elgin and went out dancing that night. That was the mid '90s, before mobile phones, and I remember she'd just say "right, see you next weekend" and then I'd have to trail round the pubs and clubs of Elgin looking for her. It was her I last danced this move with actually, a couple of weeks ago on a night out in Mad Hatters in Inverness. It was our first night out without the kids in two years.