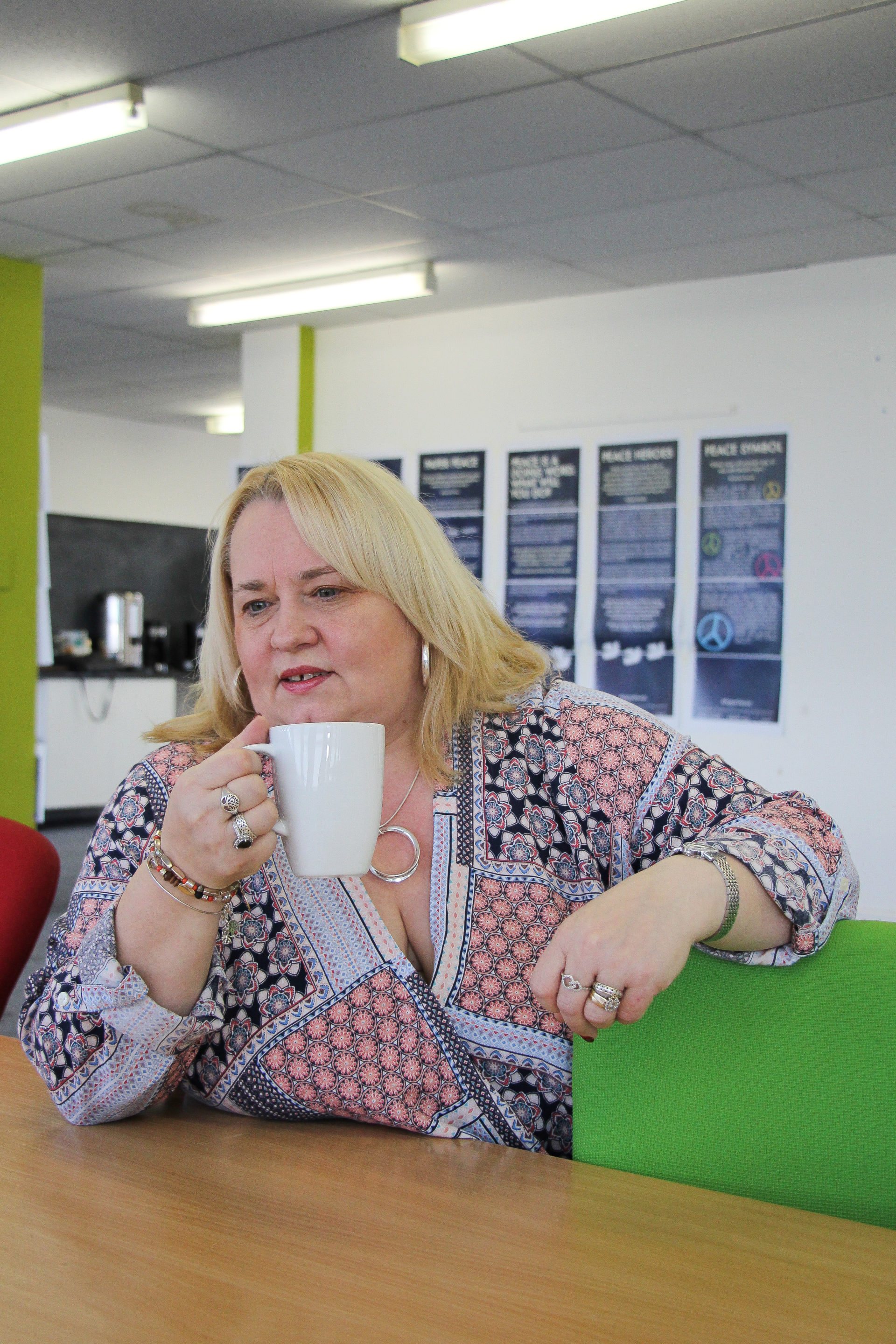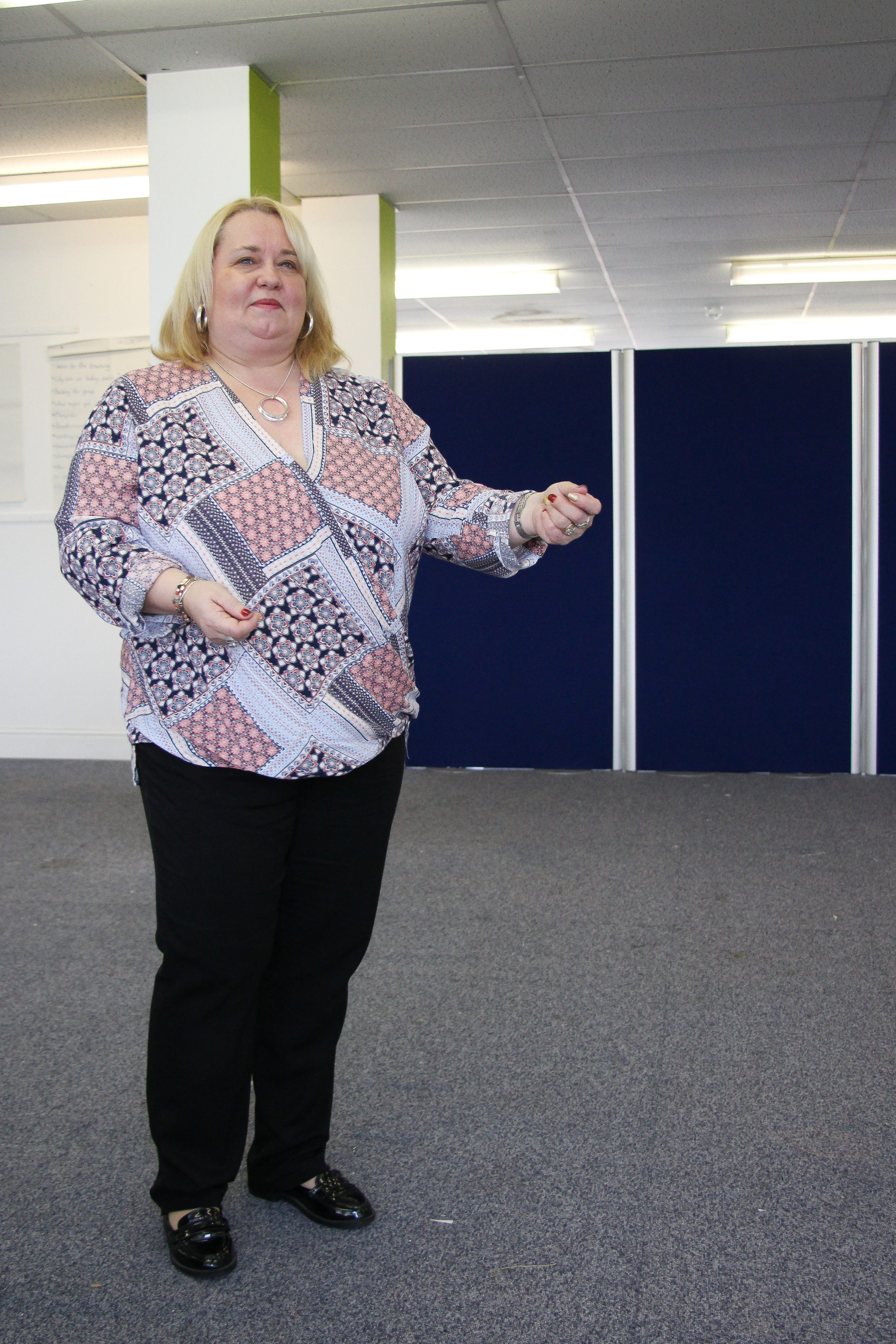 Cleckheaton
Wedding dances
Dancer: Kimberley
Dance Location: Parochial Hall, Batley
This is a dance that... reminds me that I married the love of my life
I'm that person who is the first on the dance floor and the last one off. Simon's the opposite. The first time I managed to get him on the dance floor was... possibly '91… Did I get married in '93?
(Shouts) "Simon! Did we get married in '93?"
Anyway. The first time was probably '91. We were at the Frontier, I remember that. Big nightclub on Bradford Road. It used to be as famous as Batley Variety Club. It's closed now. I think I was 20, which means he would have been 25, 26… I can't remember what do we'd have gone for.
(Shouts) "Simon! What had we gone to Frontier for?"
Oh – was it when they were closing B&Q down? We both worked at B&Q. That's how we met. He always dances holding your hands so the dance must have been something really simple.
I had a black dress on. It had an orange shirt that went over the top of it. And killer heels. I was conscious that I'm 5 foot and he's 6 foot odd.
We've danced it on many occasions in 26 years. If we're out and it comes on he's not allowed to sit still. He has to get up. I do tell everybody it's the first dance we ever danced. I sing along as loud as I can. Do I know all the words? I think I do.
So Walking on sunshine was the obvious choice for the first dance at our wedding. It was at the Parochial Hall in Batley, known as St Mary's Social Club. It was November. They shut all the curtains. It would have been dark outside.
I think I still had my wedding dress on. With twice-as-high heels. The dance ended with us kissing. I've still got the dress but I couldn't get into it now. It's in the wardrobe at my mum and dad's.