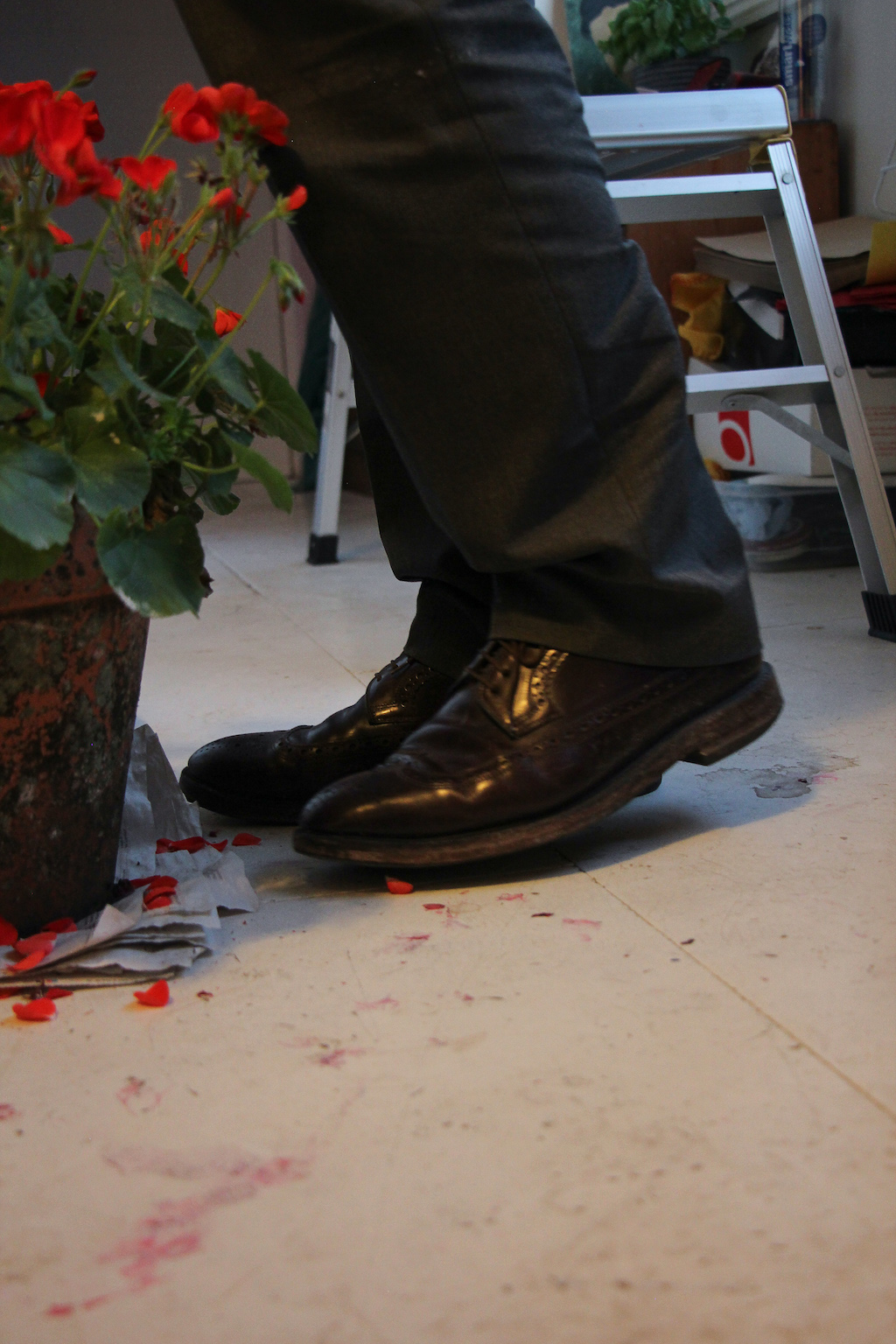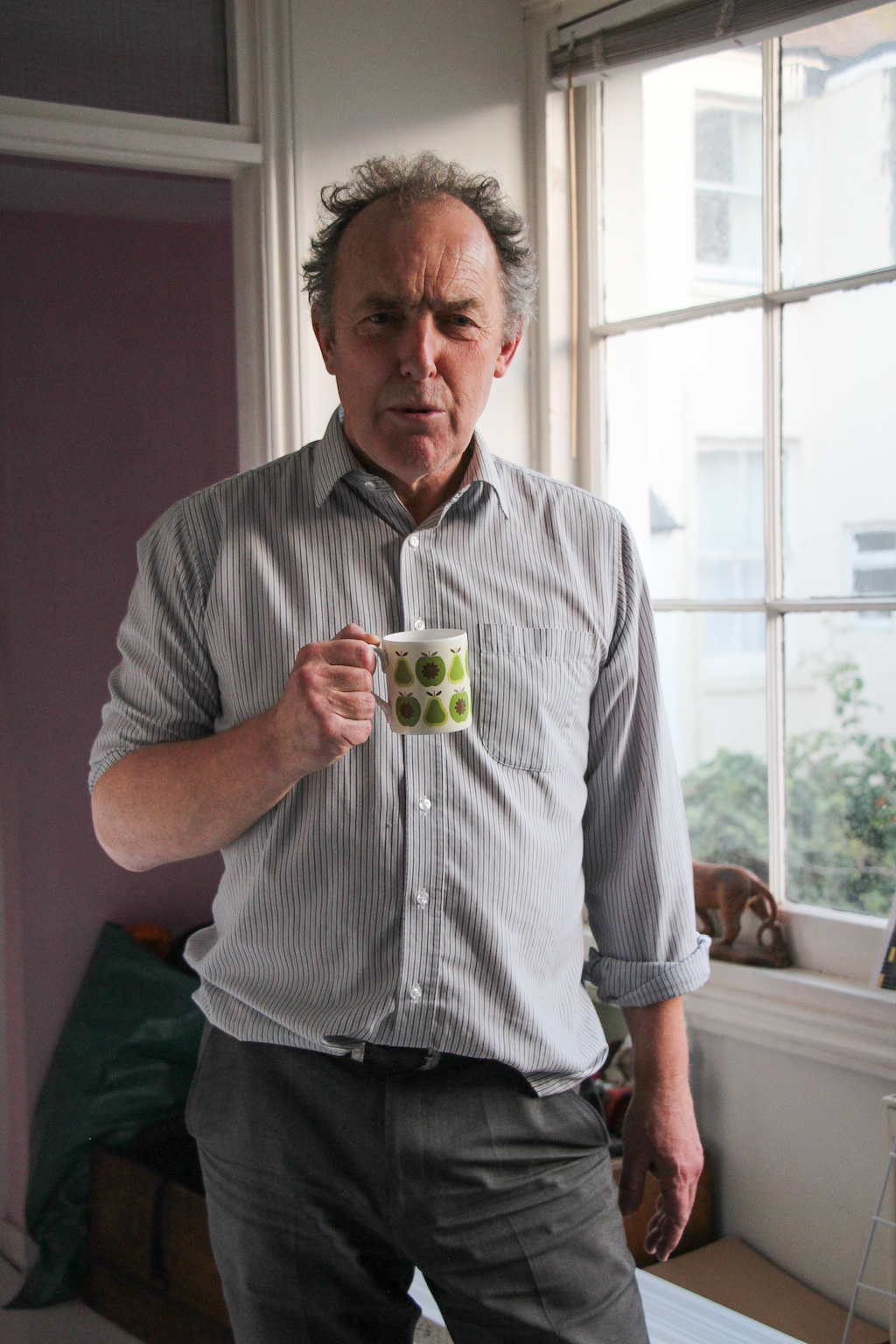 Brighton
Dances for Mrs Prada
Dancer: Jonathan
Dance Location: A circular pink table
This is a dance that... was my present to the person who owns Miu Miu.
It happened 20 years ago, I won't say how old I was then, but I was living in Liverpool and I was on the dole and I was dispirited by all things. I was miserable and maudlin.
I went in to a shop that I'd never been in before where they had a massive sale on. There was a pair of shoes in the window that drew me in. They were brown, purple, lime green, and grey, and I thought they were amazing. They were so disgusting. I loved them.
I said to the shop assistant 'wow, these shoes are just fantastic' and she looked at me in amazement. There was only one pair, which were in my size, in the sale for £50. I said to her 'can I give you £10 for them?' and she said 'yes, they've been in the window for two years and no-one else has ever tried them on'. They were dusty. I had them for five years and they brought me so much happiness.
The dance happened in this flat, here in Brighton. It was a beautiful spring morning, and I'd recently discovered that the shoes had cracked across the soles in a way that was irreparable, and I was sat with a cup of coffee thinking to myself 'what am I going to do to say goodbye to these shoes?'. So, I decided to make a video to send to Mrs Prada to say a sort of thank-you.
I made a three minute film, stood on my pink table next to the window. I filmed from very low down, so it was just the shoes, a colourful plastic ostrich, and a backdrop of crab apple blossom and blue sky. I love music and dancing, but I'm not a dancer, so I just did a Jonathan dance, a sort of shuffle, and the whole essence of the Miu Miu shoes exuded up me. Of course, I thought I'd also be a bit subversive so the backing track was sounds from different riots all around the world.
I consider myself an extreme socialist, and the words Prada, Miu Miu, Jonathan, and Socialism conflict quite heavily but I just wanted to tell her what they meant to me. It was a dance that upset my aesthetic. A tribute to the shoes. In fact, I wonder where that plastic ostrich is... it was such a beautiful thing.