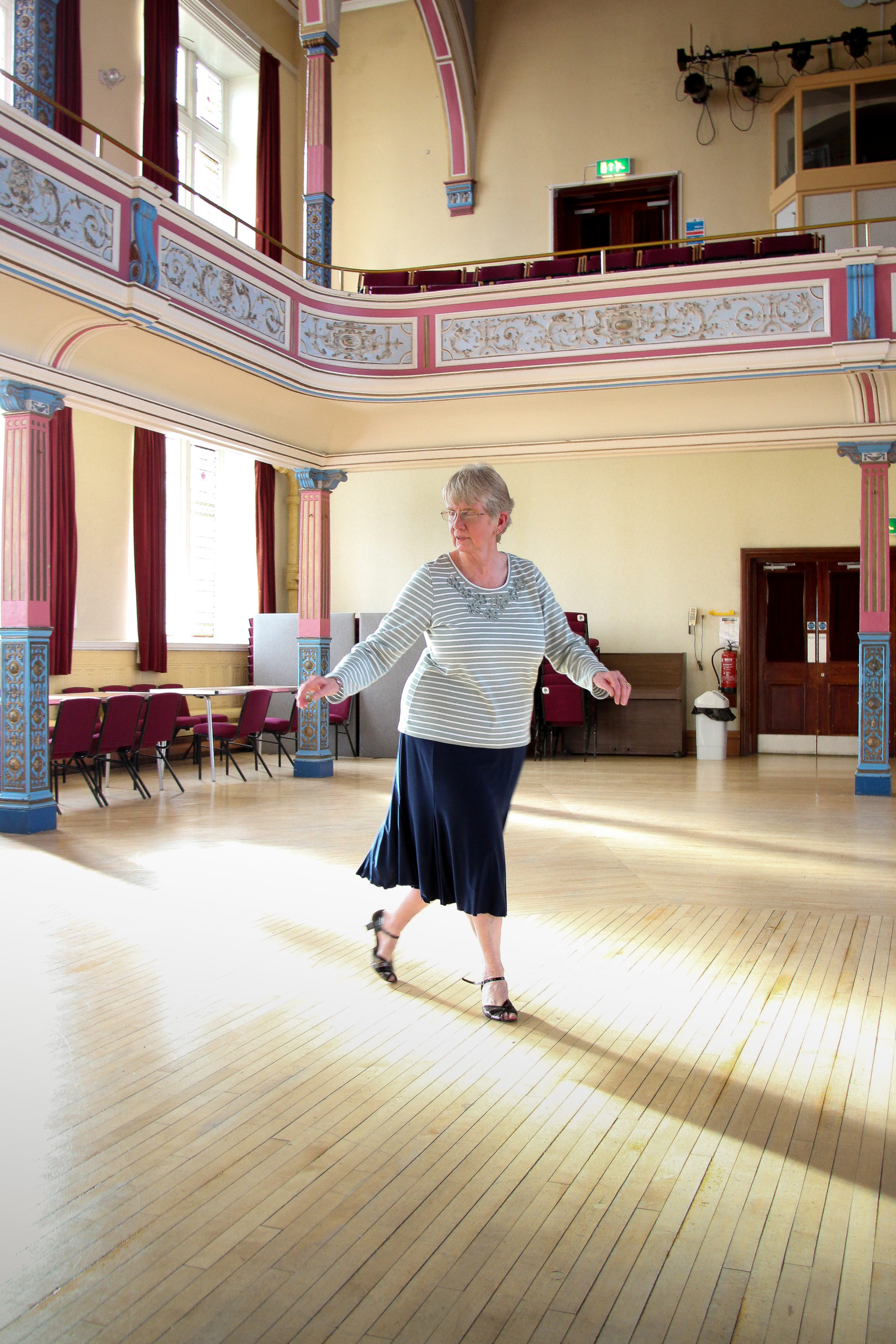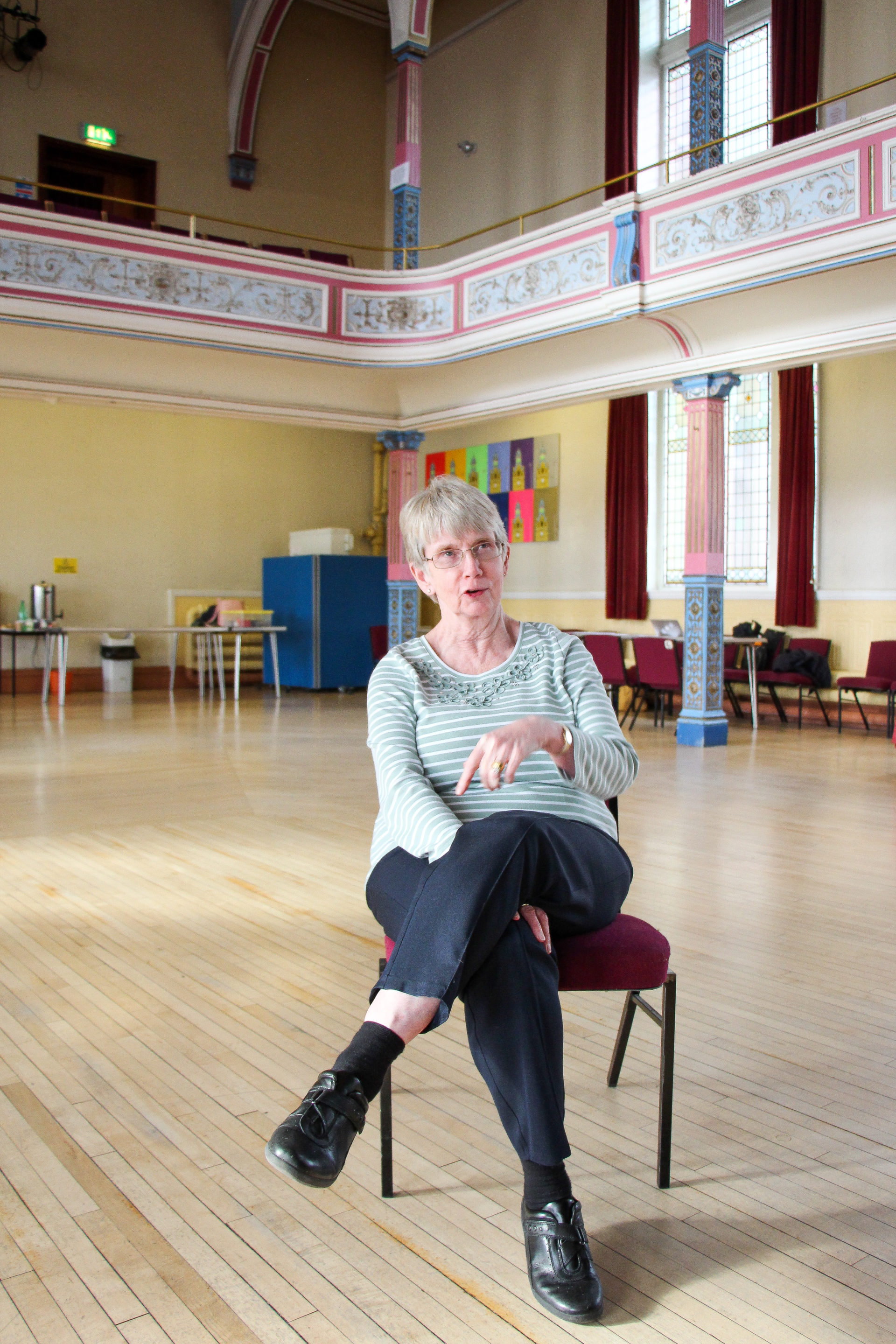 Cleckheaton
Rumba dances
Dancer: Linda
Dance Location: The Solo Club
This is a dance that... I enjoy more than any others
I think I was 10 when I started to dance. It was at Leonard Trevor's Dancing School in Dewsbury. He's been dead years and the buildings aren't there now. Him and his mother were the main teachers. Oh, they had a lovely ballroom. His mother taught the first class I went to. She was a grumpy teacher, but not as strict as Leonard. When you did the medleys he danced with you.
We didn't learn the Rumba then. We did the Paso Doble, we did the Cha Cha Cha. The Rumba is a Latin American dance – it's a bit flamboyant in places. The music is fabulous.
We learned it by watching. I dance with a lady called Sue Conway. You watch the others. You pick the people you think are doing it properly. You learn the feet first, then the hands. I don't like dancing in trousers, I don't feel comfortable.
We go at least twice a week, sometimes three. Occasionally there are a few men there but not a lot. Some men are in couples and you don't want to take them from their partners. Sue usually leads.
I met Sue on a singles holiday about 14 years ago. A lot of the people that go dancing are widows. From about 16 to 60 I didn't have time for dancing, because of the kids. My husband had three left feet.
Sue and I talk while we're dancing. We go on dancing holidays at least four times a year. We've got friends all over the country through going on dancing holidays. We're nearly all up dancing together, you don't think about people watching. If somebody asks you to dance, you say – well, I'll have a go. I enjoy the Rumba more than anything. It's the feel of the music. Sometimes now I practice on my own at home. I've got a tablet and I watch the dances on YouTube.
We're going to Greenland in July, me and Sue. We've been to Iceland twice already. We're going for 2 weeks. AND – they have dancing on the boat!