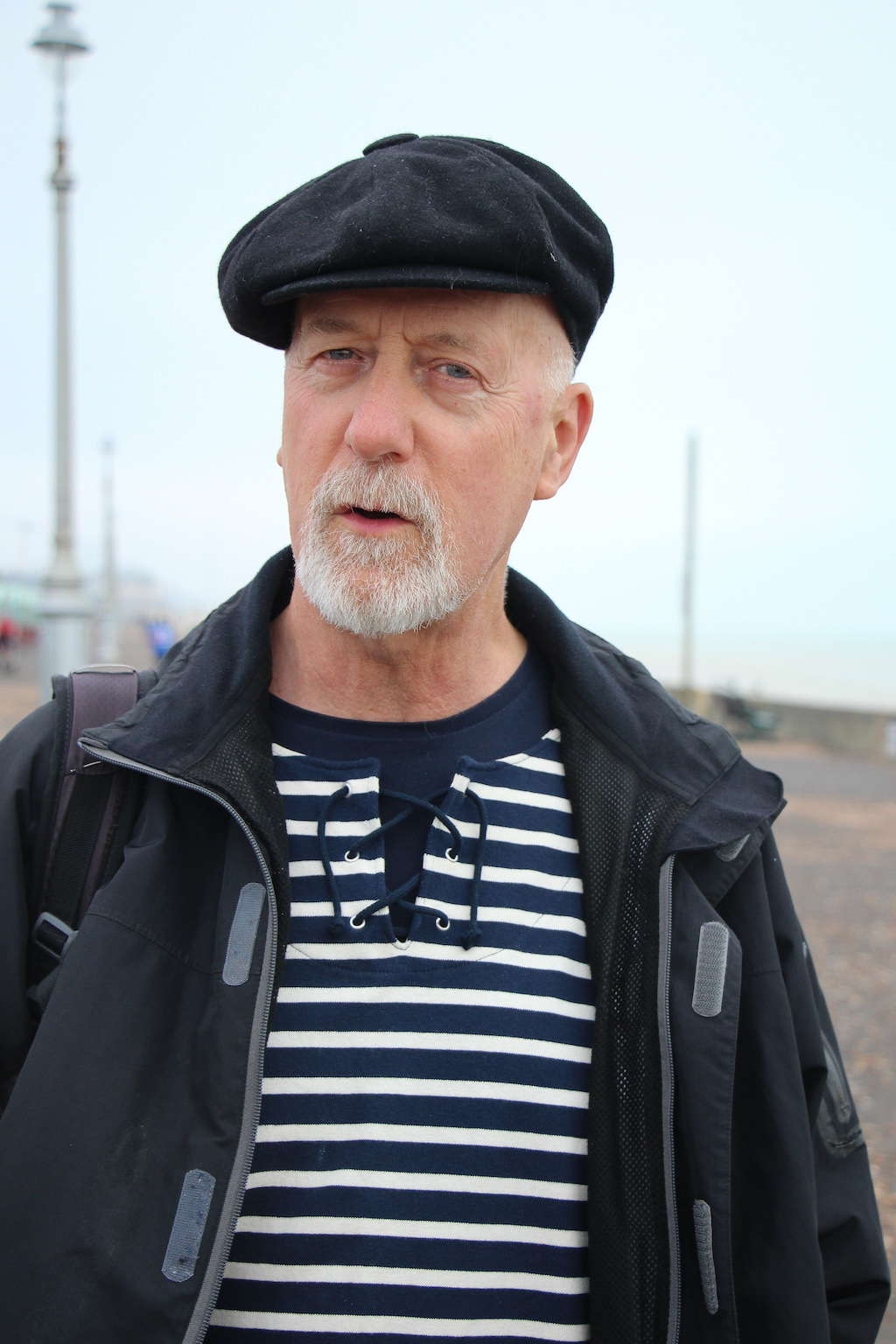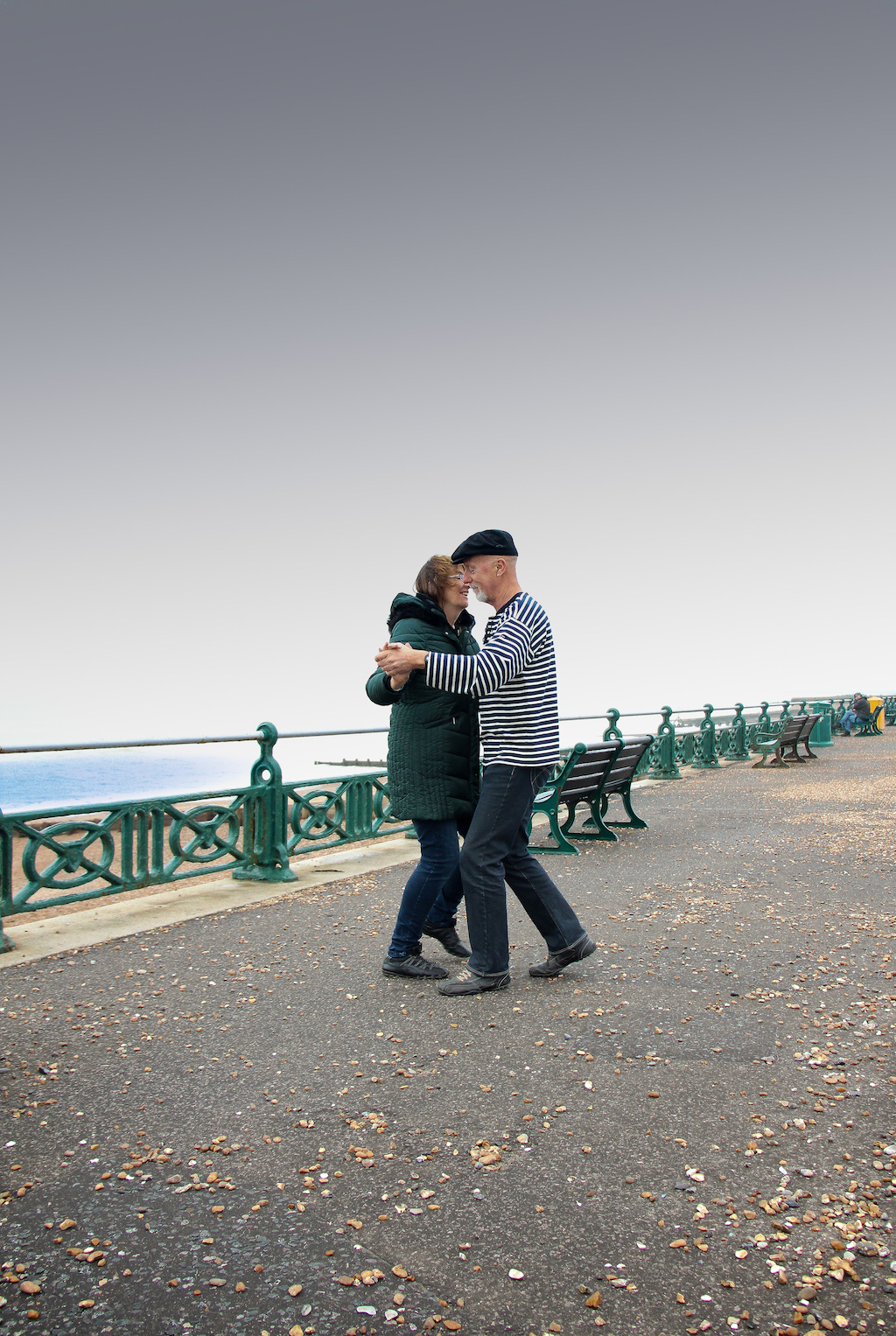 Brighton
Romantic dances – part 2
Dancer: Richard
Dance Location: The seafront, Sidmouth, Devon
This is a dance that... was stripped back, just us and the music.
The dance happened when we were at a folk festival. We were involved in a few different things, including, for me, some bluegrass fiddle playing, so it had been really fast and furious. It was the last night and we were on the seafront enjoying a few minutes peace and serenity under the stars.
On the seawall was a solo concertina player. We chatted to him after and found out that he was a railway man. He'd worked for British Rail all his life and had come to Devon with his rail pass. I remember he only had his concertina and a little suitcase; like a walking orchestra.
He sat by the sea and played the most beautiful waltz and Charlotte and I began to dance. It's a dance that we do very much as a unit, moving together, coordinating our feet, and finding that closeness and connected movement.
If I remember right, Charlotte was wearing a tiered skirt, and I was likely wearing a cheesecloth shirt, or possibly a Hawaiian one, because I'd have been wearing that earlier on in the day to perform some Appalachian clog dancing.
I worked in computing all my life, so dancing is a different platform for me. I learnt to dance when I was about 14 or 15, at the Sandbach Civic Hall, where I was taught the basics of ballroom for social purposes. These days, Charlotte and I dance together less often than we'd like as we're often playing, or calling, at social dances. In some ways we spend a lot of time facilitating other people to dance. But usually there's a moment in the evening where we can show others how it's done...