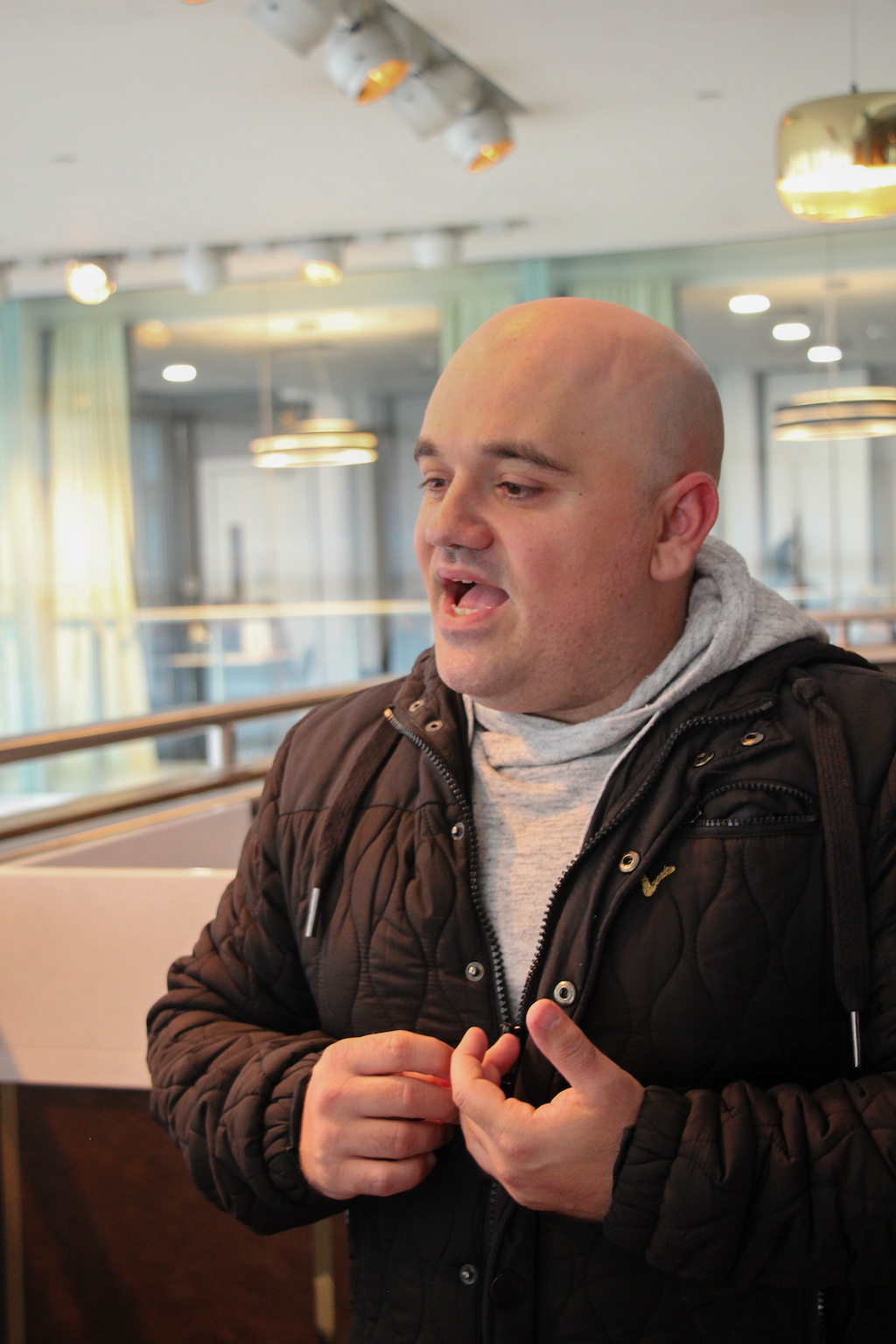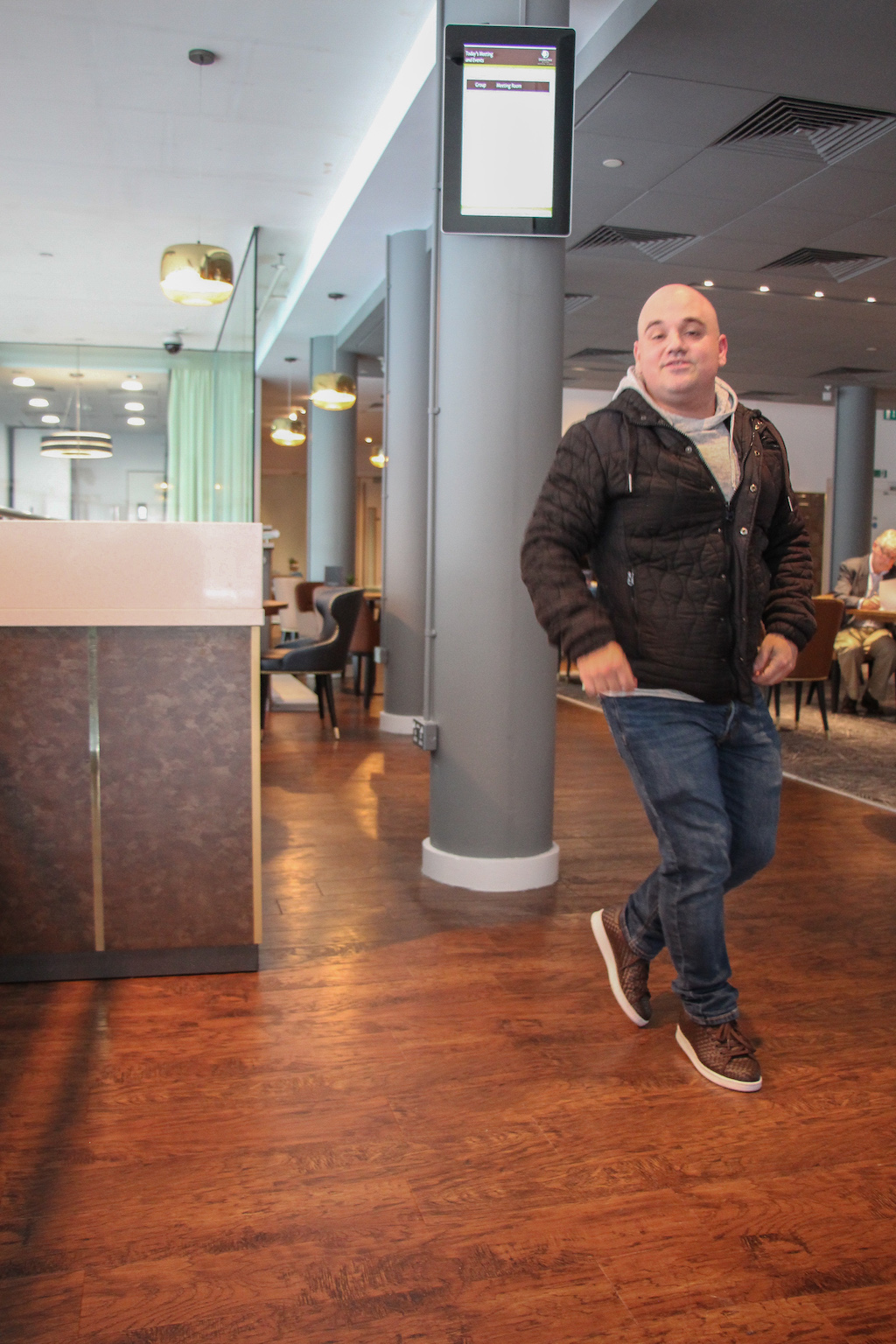 Salford
This is not a tribute dances
Dancer: Chris
Dance Location: A wedding fair at The Hilton, Manchester
This is a dance that... I do for professional reasons rather than for enjoyment.
I have done this dance in so many different spaces from receptions to stages. We perform it a lot at weddings and so often you find yourself stuck in a corner somewhere. The last time we performed it was at a gay wedding fair at the Hilton, Manchester. We were set up in the lounge area at the top of the stairs and it was quite bizarre - at some moments we would just be up there on our own singing the songs of Take That and Frankie Valli.
We were there to sell our product. We sing the songs of Take That and Frankie Valli but we're not a tribute act. We're not divas, we're a very human act and that is what people like about us. I perform with another three lads and we're all different shapes, sizes, physiques and levels of ability. We get our routines on point but some people can do it better than others.
We have a choreographer, a good friend of mine. He does the dance routines and I do all the harmonies and vocals. We do all the recognisable boy band moves: the step, click; the both hands up; the cheesy hands down all at the same time; the air grabs. I'm the lead singer - Gary Barlow but without the hair. My signature move is probably the single jazz hand. Whenever we do the 'step, click' moment I find my jazz hand comes out.
I don't class this as real dancing. It's too choreographed and contrived. For me, real dance is something transcendental, away from numbers and fixed beats. Sometimes we get the moves wrong but the crowd love that because that bit's real. Dance is everywhere I think, we're all wallflowers really aren't we? We're all watching other people move all the time.