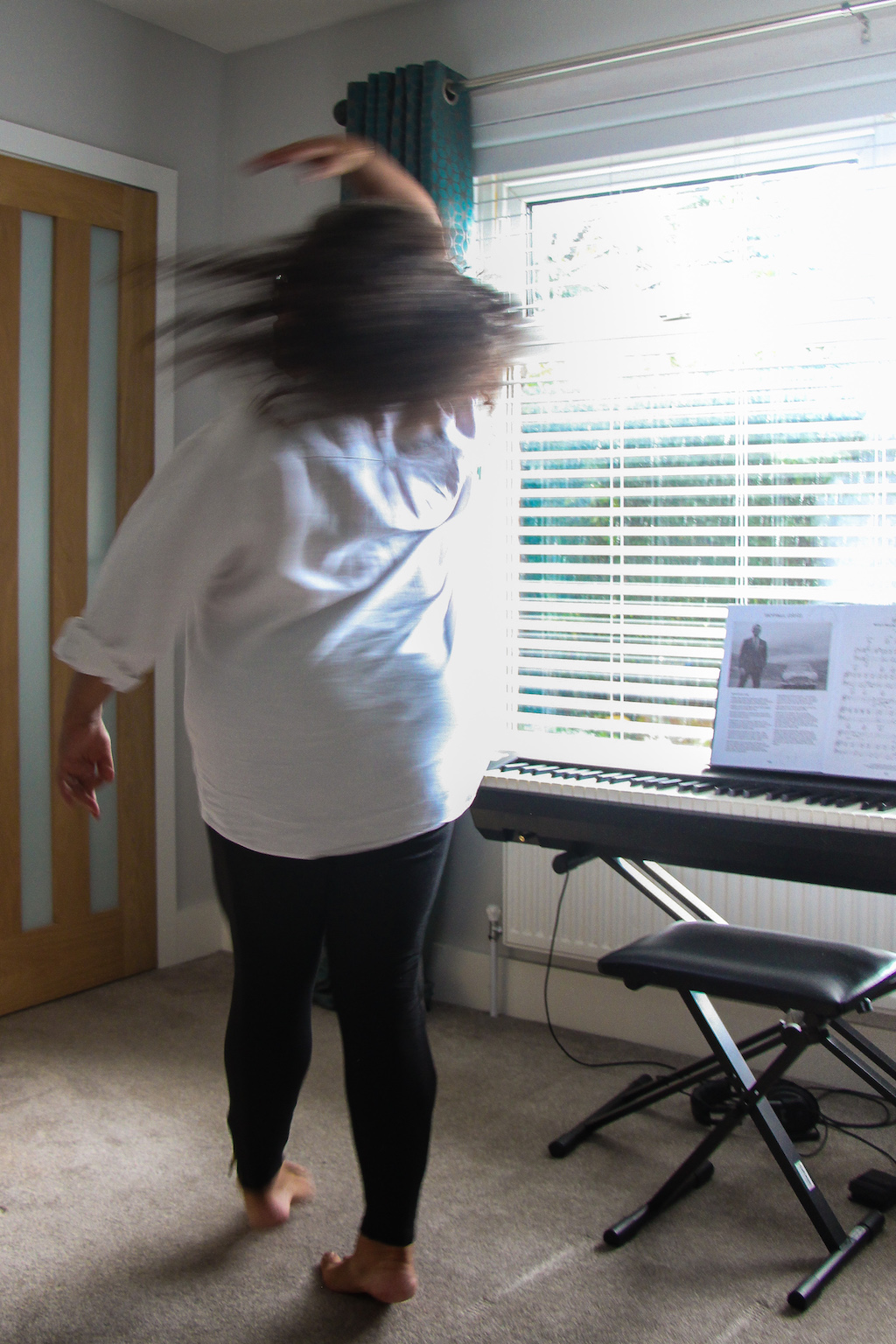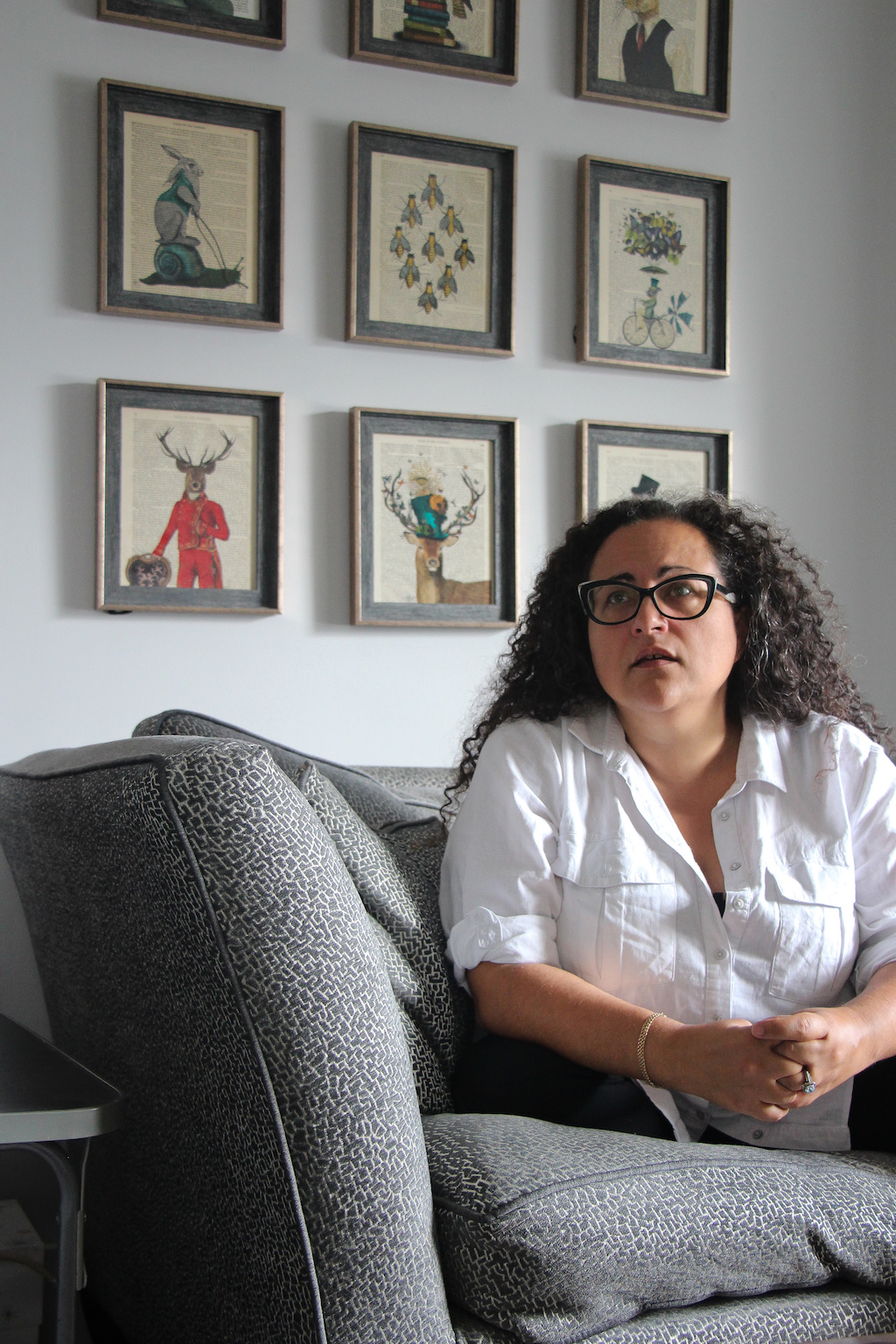 Salford
Dances with legacy
Dancer: Gisella
Dance Location: An inclusive church in Camden
This is a dance that... was my internal response to the Divine.
It happened over a few years when I still lived in London. I was part of an inclusive church in Camden and I would dance there, inspired by a part in the Bible that describes King David taking off his robes and dancing before the Lord.
I made ribbons and a rainbow flag to dance with. My daughter would come too and we'd dance together. I've got a picture of her in a leotard dancing with one of those ribbons in the living room of our house at the time. I feel emotional remembering her dancing with me - I think I have empty nest syndrome.
Dancing has always permeated my life. It's dance that makes me feel more Portuguese than English, even though I was born in London. My parents were first-generation immigrants from Madeira and they would host these parties every Saturday with traditional folk dancing. Can you imagine that, living in a flat? But we never had any neighbours complain. I remember my dad would sometimes get me out of bed at 2am to play the saxophone. Dancing was something familiar to them in an unfamiliar world.
My dancing in church was informed by a history of dancing in our house. I'm having to stop myself crying thinking about this - I guess it has been more important in my life than I realised. It doesn't have an end this dance, it just carries on until you die. My mum is 78 now and if there's music then she's dancing. That's my mum and it will be me too.