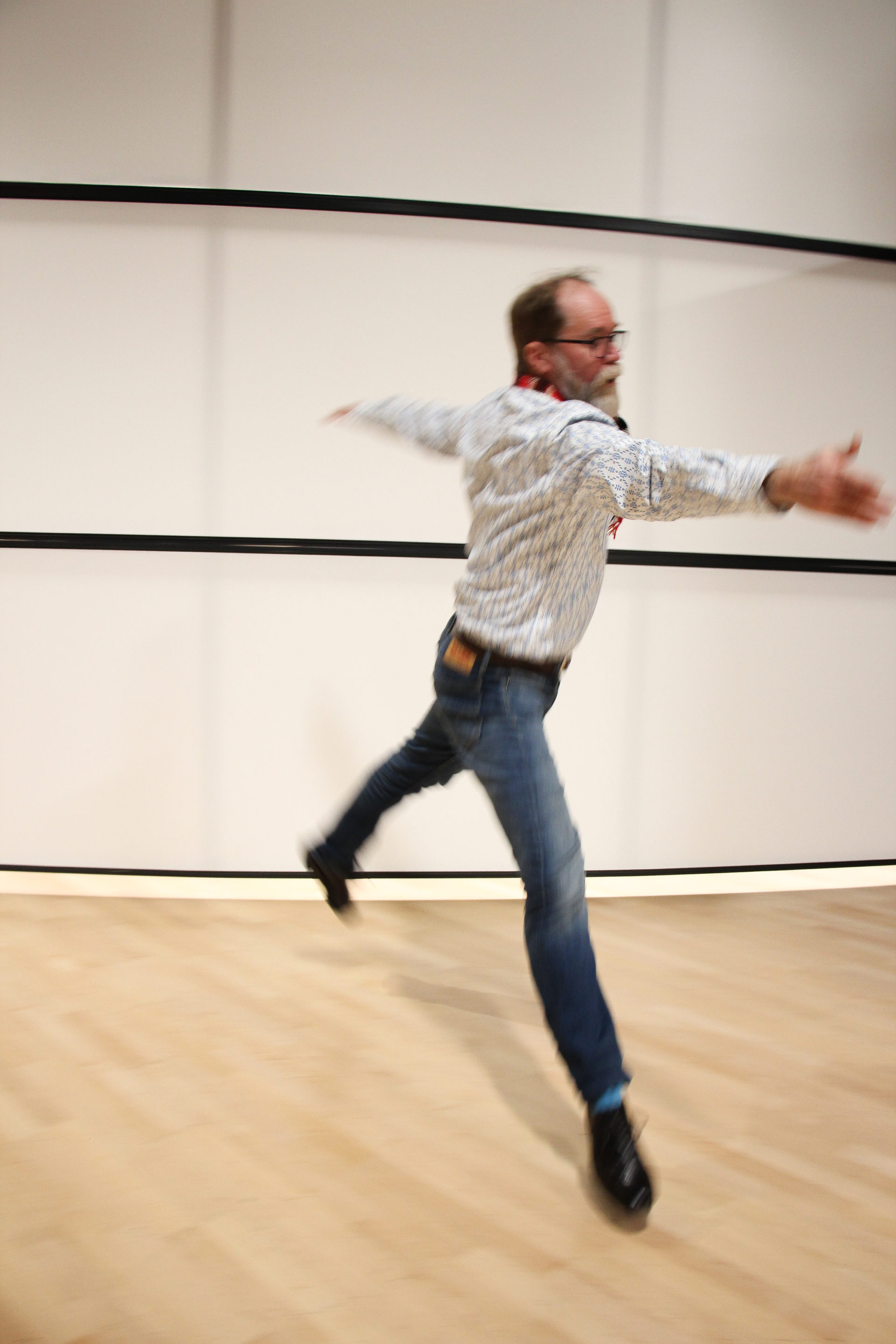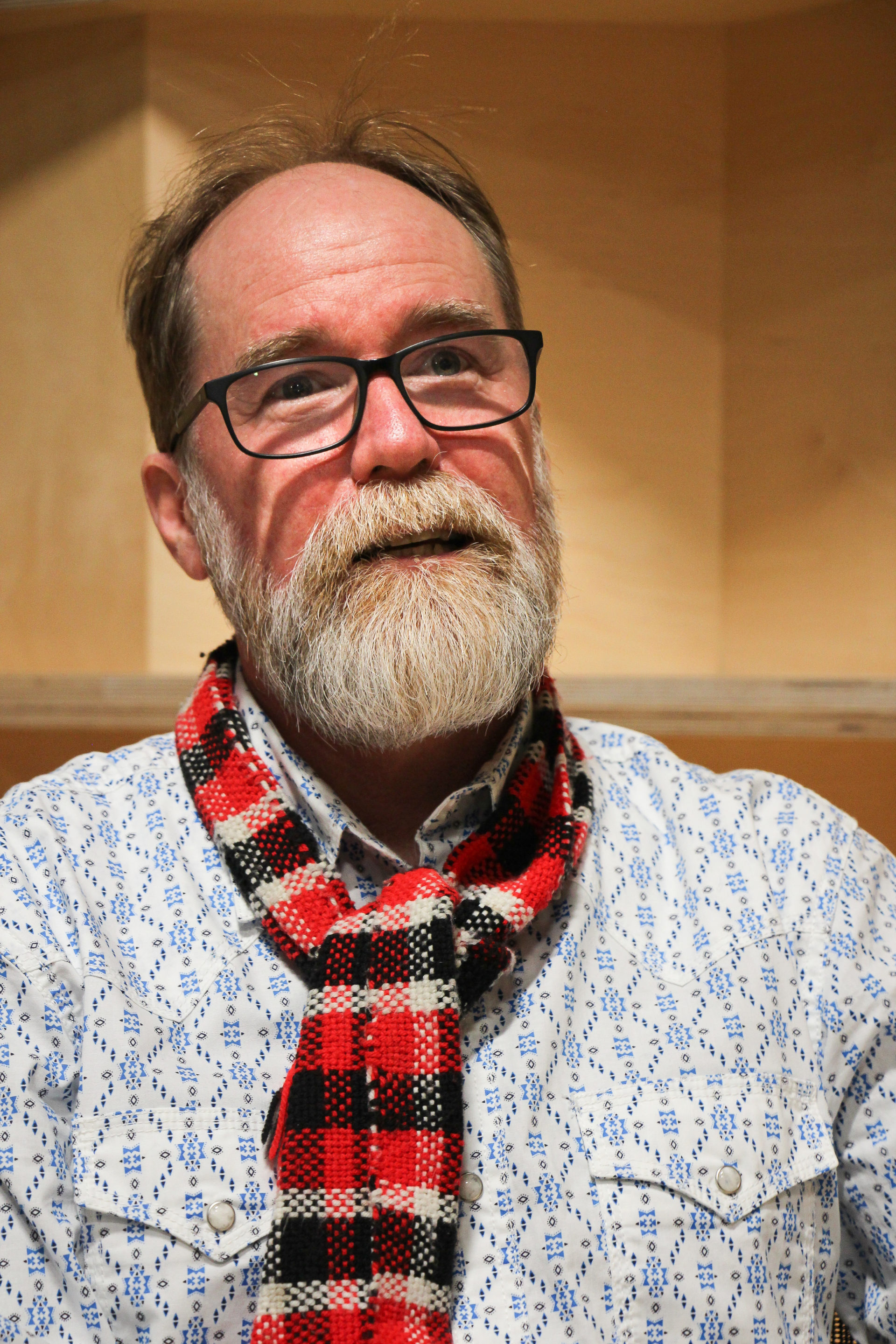 Brighton
Dances with Jeremy
Dancer: Steven
Dance Location: Nottingham Playhouse
This is a dance that... completely transports me back to a moment in time. An inauspiciously significant moment. It takes me back to Jeremy and spurs an explosion of joyous memories with him.
The dance happened in late 1988. A colleague had broken his toe on the Nottingham Playhouse revolver and so I learned this dance on the same day that I performed it. The piece was Sounding by Siobhan Davies. It was an honour to dance in her work, and I remember on the first night feeling terribly scared.
The piece was sparse, only six dancers. We were behind a gauze screen, contained, isolated from the audience. The music was tactile: instruments with unusual bits vibrating on them; an echo reverberating; punctuating drum beats. It has that specific smell of dancing on stage: dust, makeup, body odour, heat.
As part of the piece, Jeremy had a long solo and then I joined him. Our duet was short and involved a lot of me lifting him, carrying him. Jeremy had quite a spikey way of dancing, though still full of depth and extension, and me coming in to the dance changed the dynamic. We performed the piece in a gazillion places but my memory of it is always this first time in Nottingham.
I feel hugely privileged I was a close part of his life for a time, for a wee time really. The man was funny and erudite and fragile and creative. He had just started his choreographic career when he died. He was irreverent. Gorgeously irreverent. He used to drive around in a 1950s Wolseley. If we're talking about Jeremy, we'll be here all night…