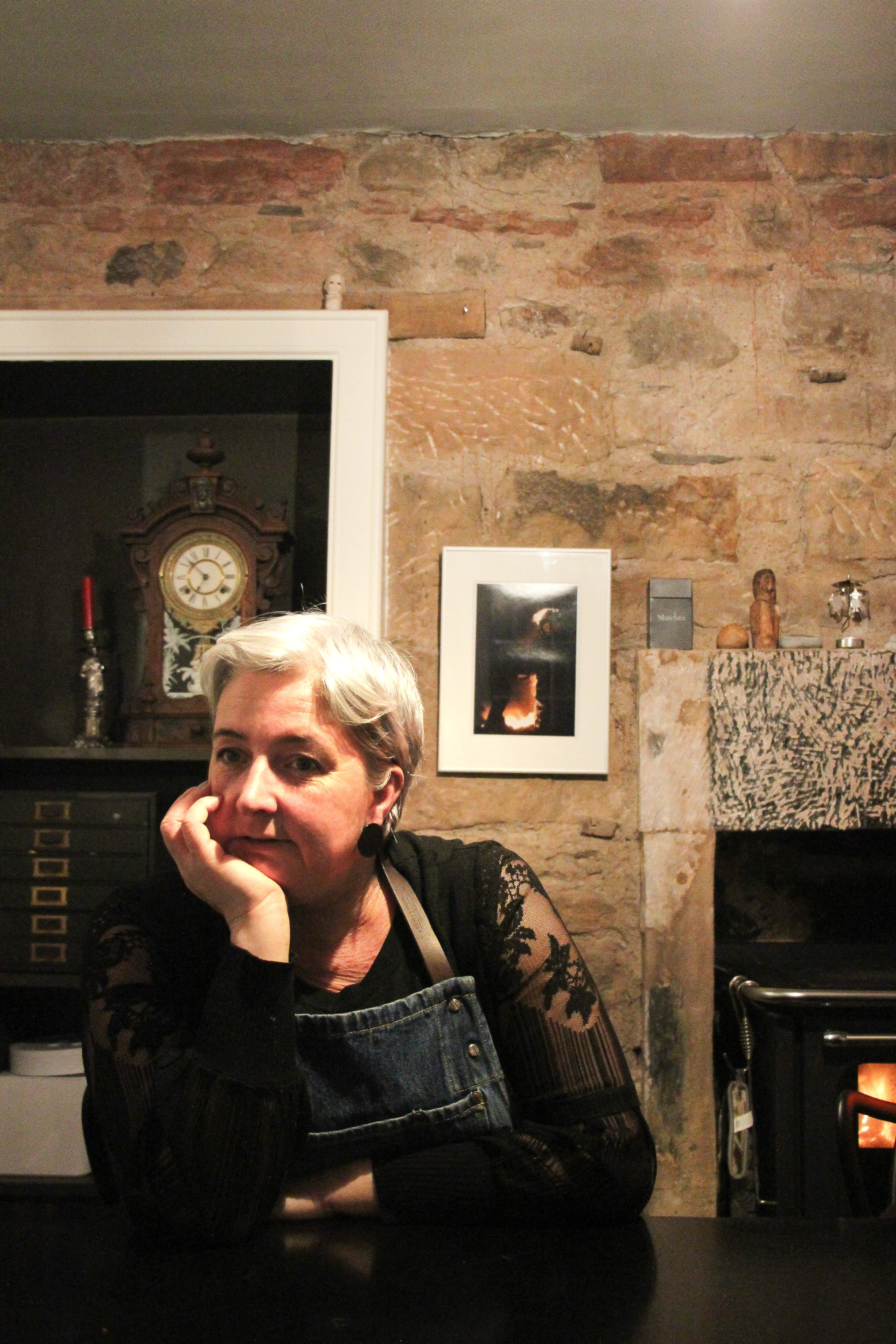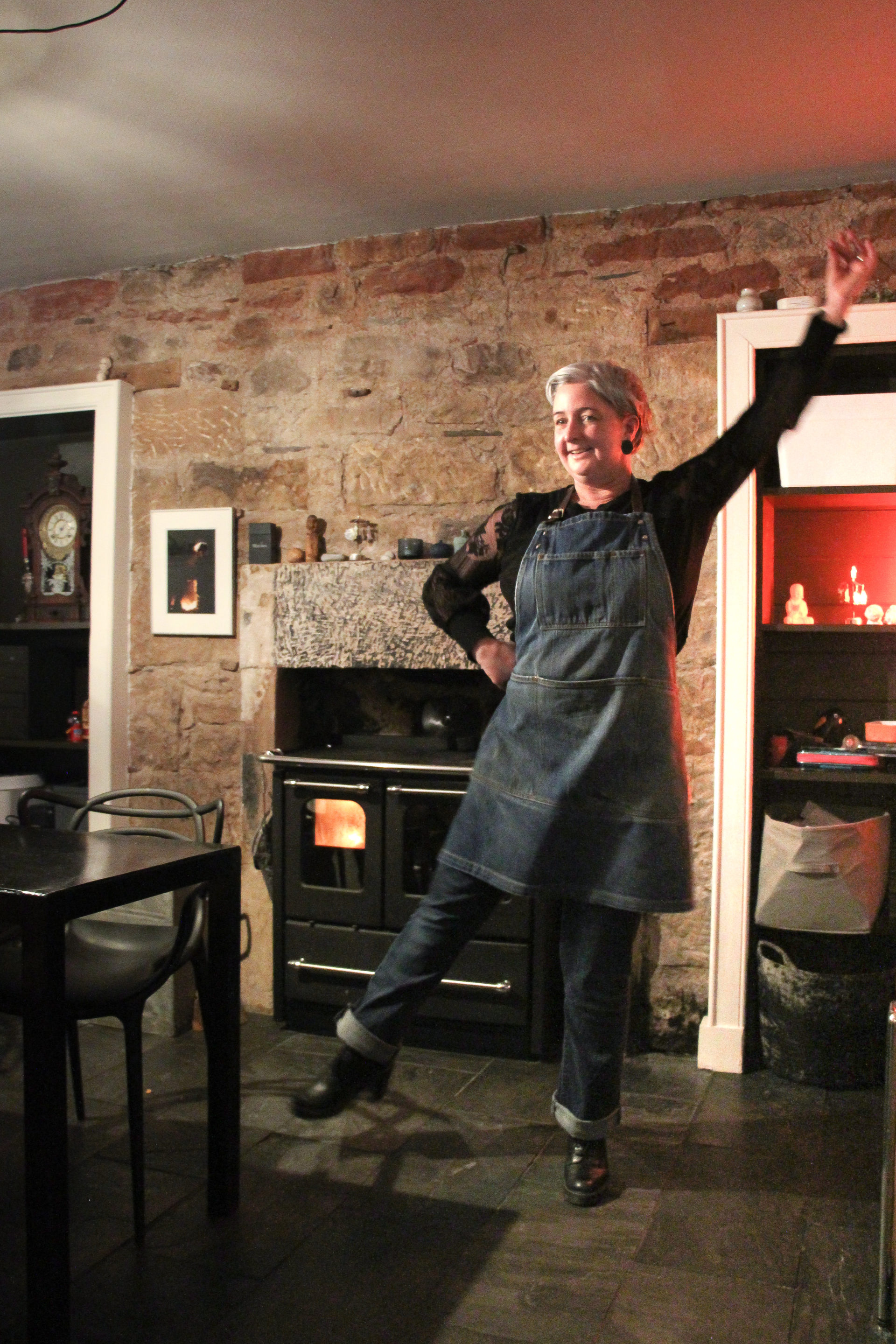 Findhorn
Hogmanay Dances
Dancer: Jacqueline
Dance Location: The village square, Auchtermuchty
This is a dance that... brings my close to my dad.
It happened every Hogmanay from when I was very young until when my dad died 11 years ago. Dad was a piper in the Scots Guard. He was a pacifist, so he had spent his national service highland dancing and piping his way around Russia and America.
We grew up in a small town called Auchtermuchty. On New Year's Eve everyone would gather in the village square, usually around 200 people all holding hands, and Dad would stand in the middle and play the bells in. My twin sister and I knew how to highland dance, so we'd stand at the side of him and do the highland fling and sword dance.
Dad would wear tartan trousers and something cosy on top. He took great pride in his pipes: the drones always had sashes between them and he'd only use traditional reeds because he thought they gave a better sound. When we were younger my sister and I would dance in our highland dancing costumes, but as we got older and into Doc Martens and that kind of style, we'd just turn up in whatever grunge outfit we had at the time. We'd get lots of visitors to the town at New Year who instead of seeing traditional highland dancing would end up watching these two grumpy teenagers.
I went through a real phase of not liking 'that teuchter dancing', but I'd always find myself being drawn back to hear my dad play. In my head I wasn't wanting to do it, but, in my heart, I wanted to continue these fond memories of dancing with him. I always felt an odd mix of embarrassed and proud. That's how I feel even now, thinking back on it.
After the bells there would be more piping and dancing and everyone would bring in the New Year with a wee dram. Then there would be parties across the village with people singing and storytelling. It would usually be somewhere between four and six in the morning when we got home. My mum would have bacon sandwiches waiting for anyone who rocked up.