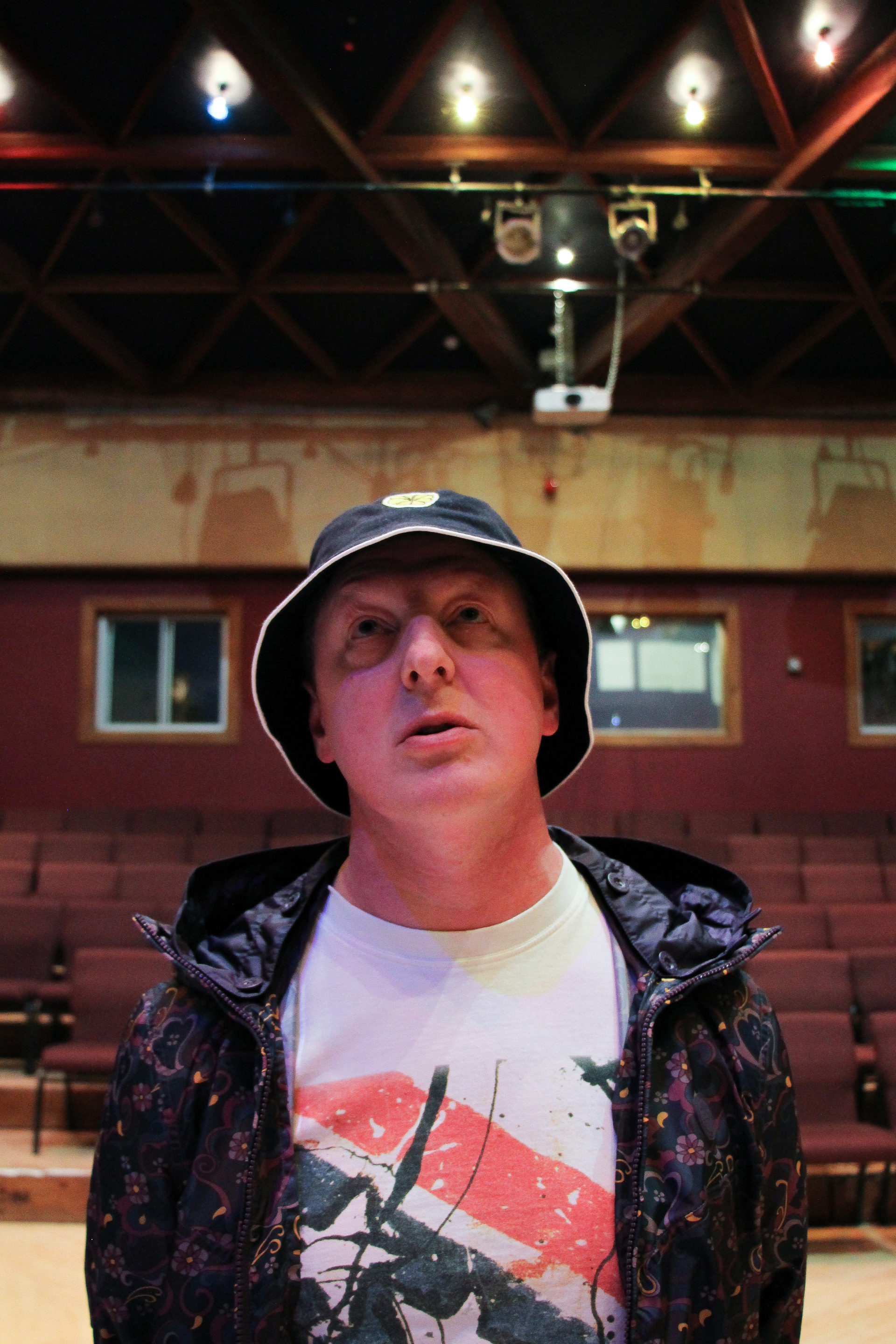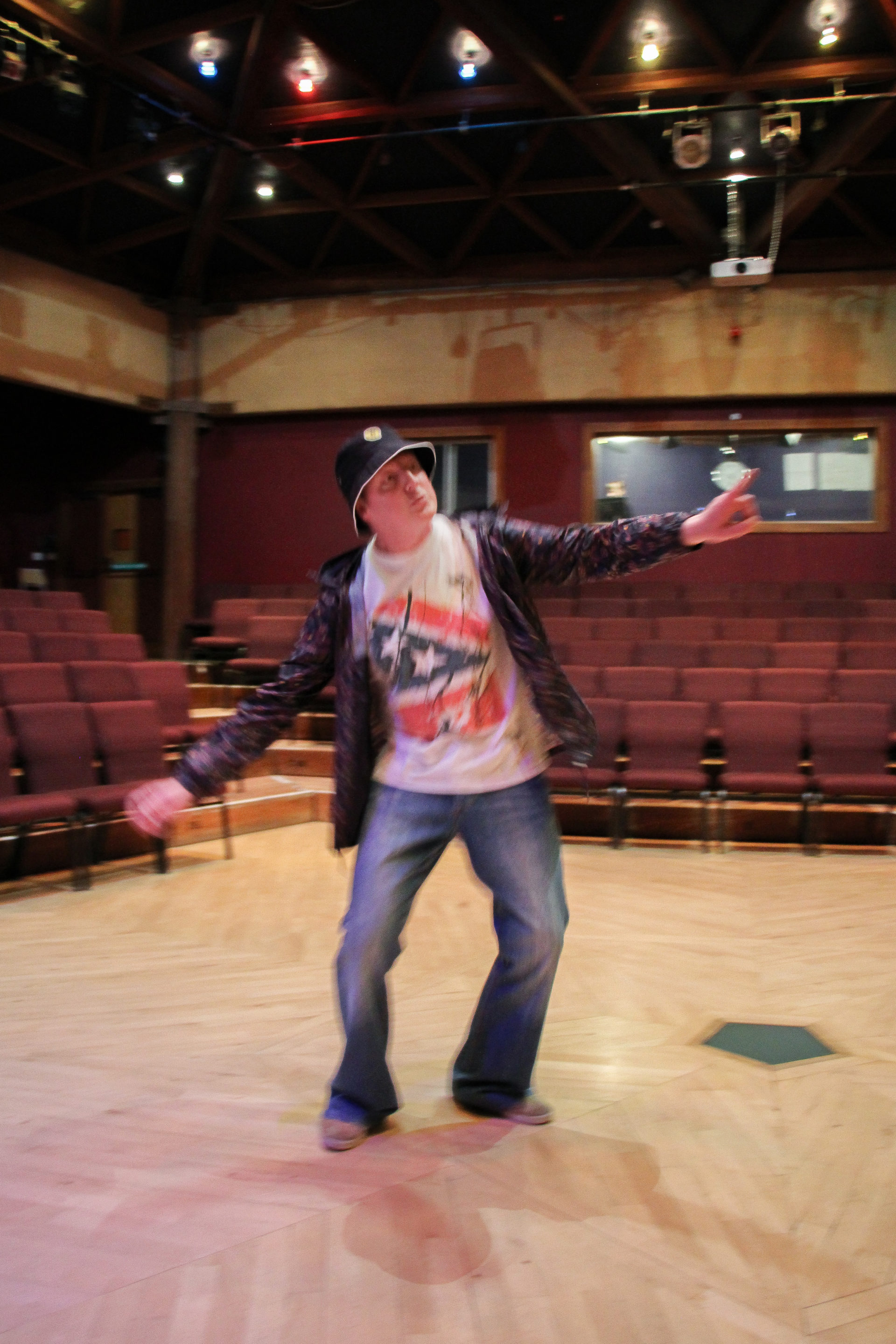 Findhorn
Dances to music that was finally for me
Dancer: Stuart
Dance Location: Shit clubs in satellite towns
This is a dance that... frees you up.
I've loved to dance since I was a baby, but as a kid I was surrounded by middle of the road '80s disco nonsense. It wasn't until I went away to farming college in the borders that I discovered proper music. I made friends with a guy who grew up with Bobby Gillespie from Primal Scream, and he introduced me to The Jesus and Mary Chain. I immediately went home and changed my look.
My brother gave me a proper heavy metal leather jacket. It had been his and he handed it to me like it was a rite of passage, and mum said, 'take care of that, it's his pride and joy', and I remember thinking 'I know exactly what to do with this'. I slashed off the frills with a razor blade, took off all his patches and cut it up a bit. Then I got some pink Day-Glo paint and wrote THE CRAMPS across the back. My brother wasn't happy about it. We had an almighty fight. I remember I had blood all over my T-shirt. Afterwards, I just put the leather jacket on over the top and went out dancing. It was kind of the look I was going for.
It got good for me when the cataclysmic disaster of the stuffy, starchy, 80's was over and suddenly it was all about the Happy Mondays and The Stone Roses. Finally, I could go out, look cool, and just dance. It was happy, drug induced, dancing. We looked the part as well. Long sleeved T-shirts, baggy jeans, jackets zipped up around our necks. We were trying to look really cool, but obviously it was a fucking nightclub, so we were sweating like mad. I went to see the Stone Roses in Japan and I took all my gear with me there too and wore it, including my Troop Boots, in 40-degree heat.
At this point I was living down south, just outside of London. We'd spend our weekends in a crap club on an industrial estate on the edge of Slough. I can't remember the name, but it was called something like 'Sonia's'. It was nothing profound, nothing fancy, but it's where the stuff was that mattered. That's where your pals were. We had nae money, and couldnae drive, but as long as we could get to the club on Friday night we were fine. It was shit, but it was our shit. I was nowhere near Manchester, but I was digging this music. We could all dance like Bez.