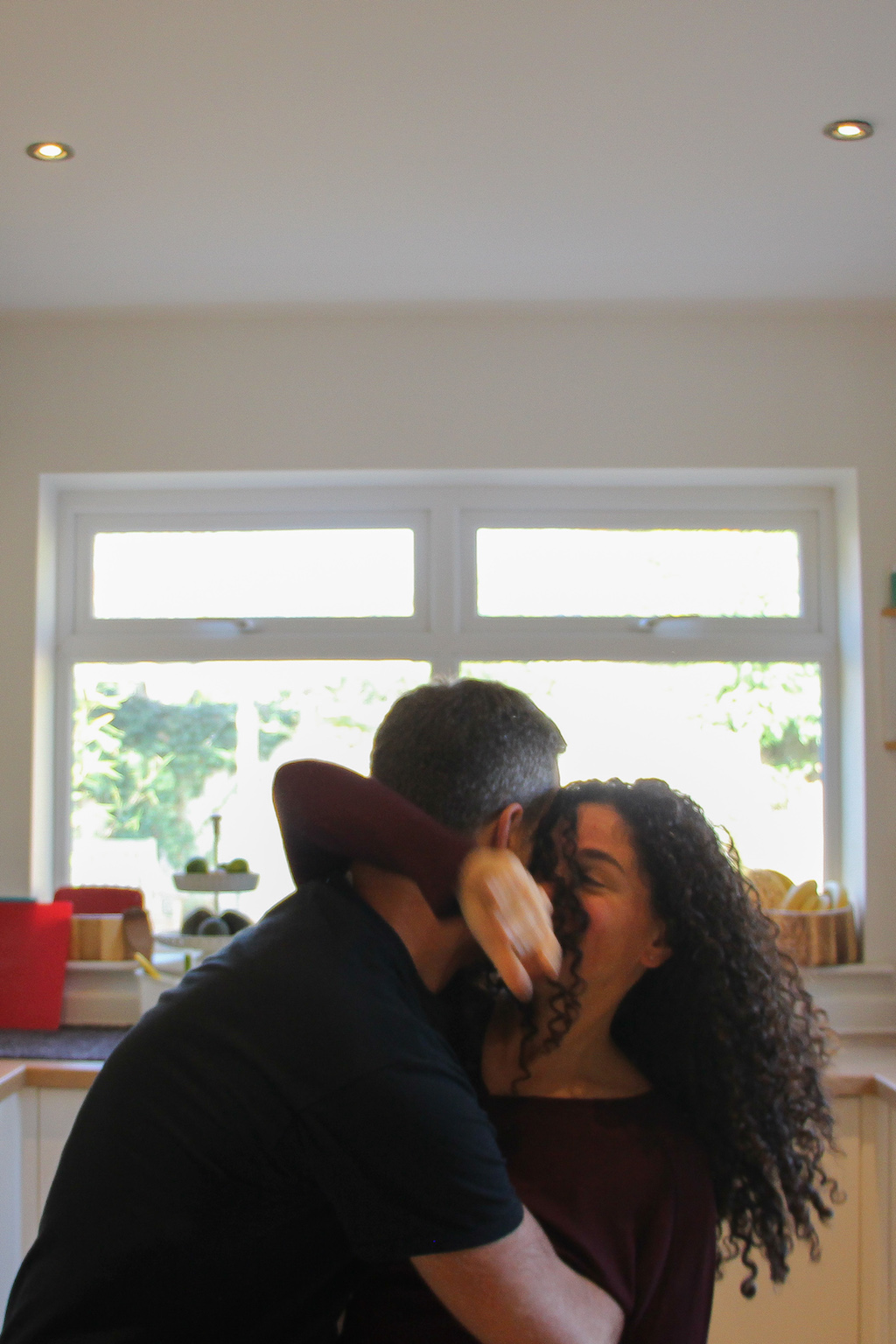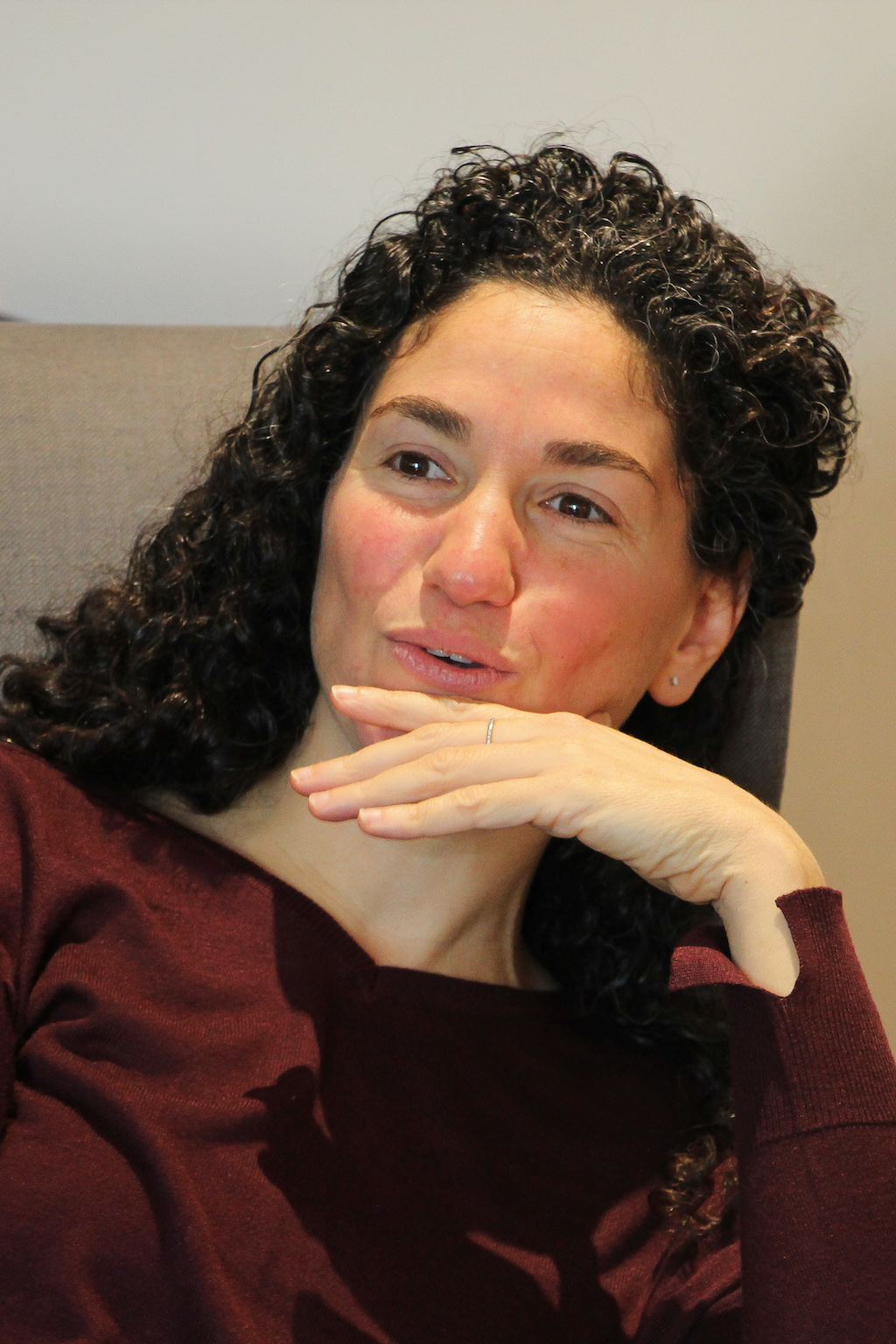 Brighton
Continuous dances – part 1
Dancer: Tilly
Dance Location: Our kitchen
This is a dance that... made me whole.
I grew up in Israel in a family where if you don't dance there's something wrong with you. I never learnt to dance; I just dance.
It was in Israel that I started dancing 5rhythms and I carried on when I moved to the UK. I'd try and explain it to Amir, my partner, but although he was supportive, because he could see I enjoyed it, he never wanted to join me. That changed around the time of my 40th birthday when he finally said yes. The first time wasn't so good, but the second time - BOOM - things just changed between us physically.
Now we dance together almost every day in our kitchen. At the moment my favourite song to dance to is Home by Edward Sharpe and the Magnetic Zeros. It's a cliche to talk about two halves, but when we dance together I feel completed; it's like I'm coming home.
It's not a set dance, it's just whatever our bodies want to do. Whatever comes out, comes out, and we support each other. The dance sits in my upper chest and around my pelvis. It has the sweet smell of sweat. Amir's the only person I know that I don't find stinky when he sweats. I love it. And it's the taste of a kiss. We kiss a lot when we dance.
The dance doesn't have an end. Amir said this morning that he calls it a continuous dance and I love thinking of it as continuity, as something that will be with us for the rest of our lives.