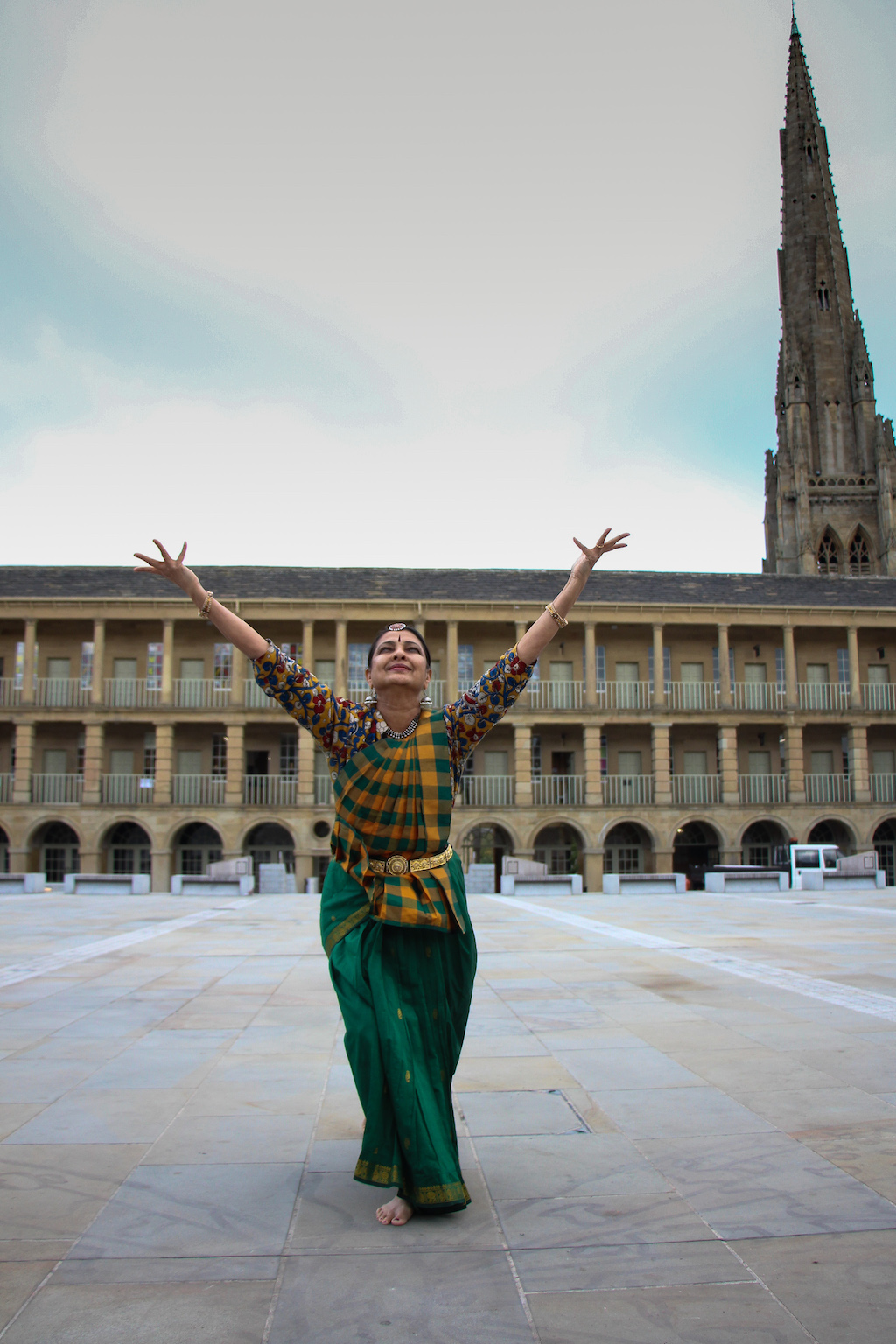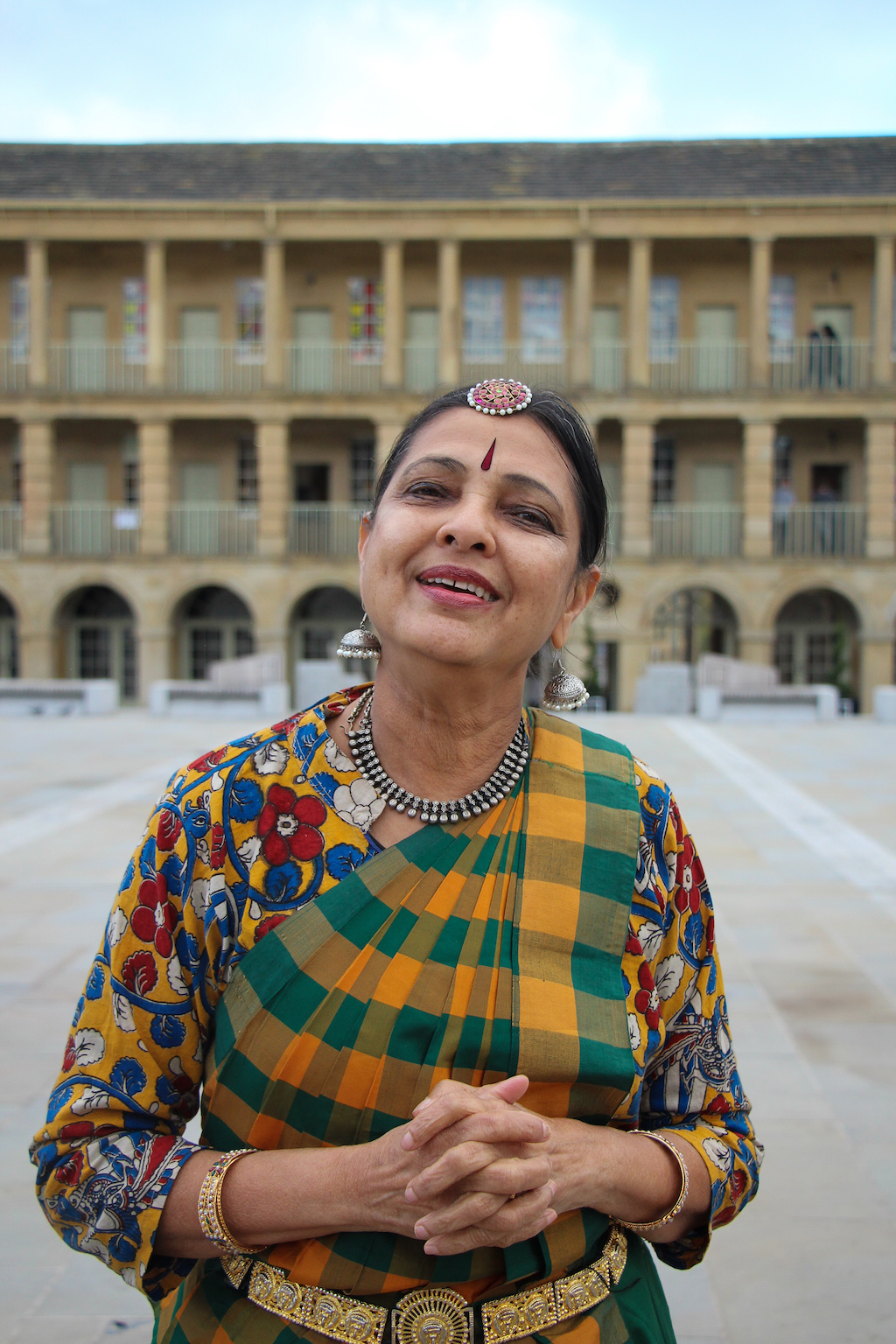 Halifax
Traditional dances
Dancer: Shantha
Dance Location: Square Chapel, Halifax
This is a dance that... allows me to share my culture with others.
I am from Halifax and my bond with Square Chapel goes back a long way because I did my first educational dance show here 25 years ago. With this one there was a bit of an incident because I dressed up and decorated all the space and then no-one turned up to watch it. I remember crying because I so badly wanted to do the show.
I was recently asked to do the opening for the autumn season here. This was one of my favourite dances. I walked from the front doors with four younger community dancers, carrying incense and flowers and colourful umbrellas. It was a small dance, but I felt like royalty standing on the balcony and feeling our culture wanted here in Halifax.
When I dance Bharatanatyam, classical Indian dance, I always wear traditional clothing. Wearing my sari helps me to focus myself. The head jewellery we wear because it is very beautiful, it makes all people look a little younger, it is magic.
I only started learning dance at the age of 25. When I discovered my talent, I started training intensively. There was a lot of yoga involved. I believe that if you cannot do yoga you cannot do dance. It is good to stretch yourself. When I am dancing Bharatanatyam I feel satisfied with myself; that I am doing something beautiful for the world.