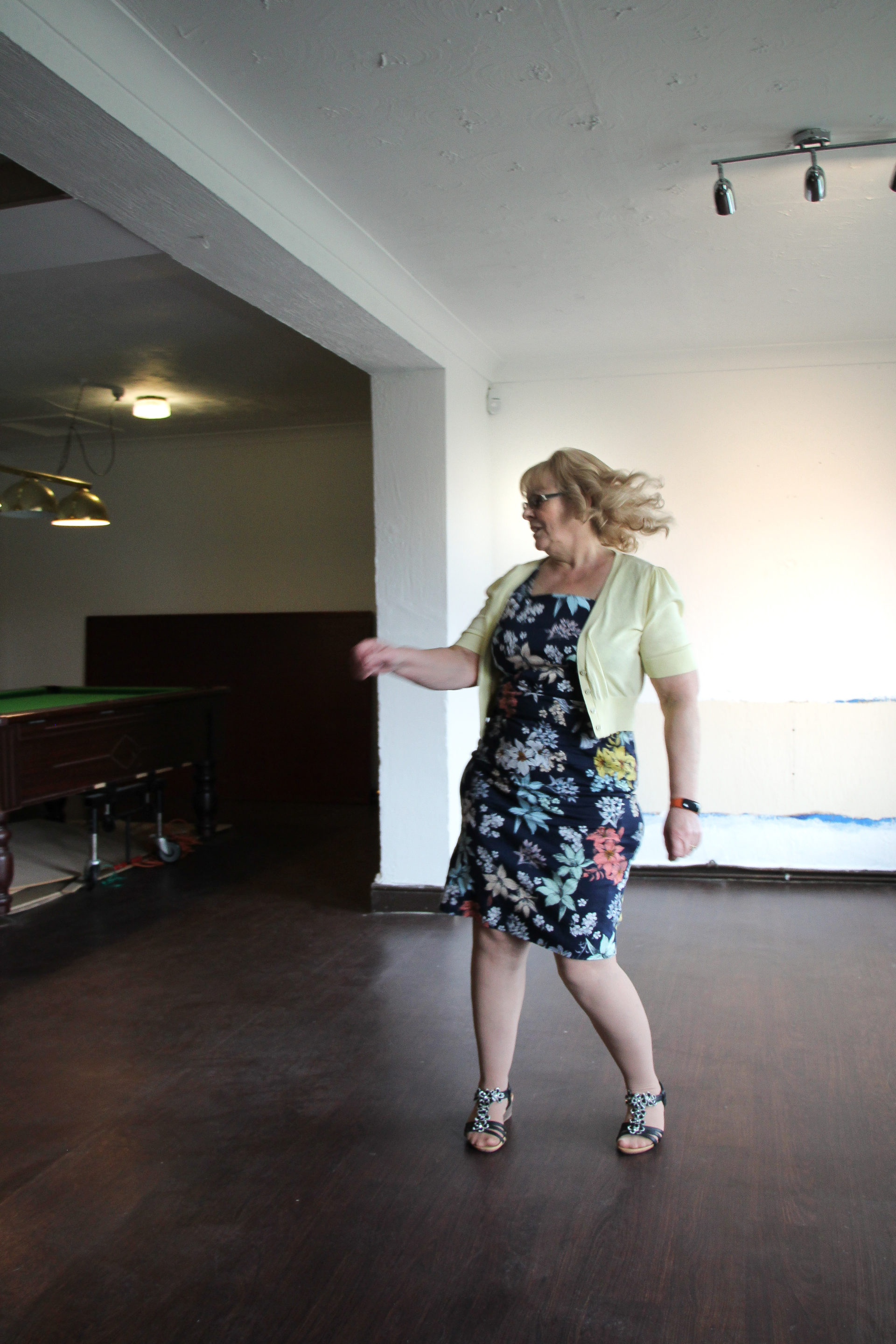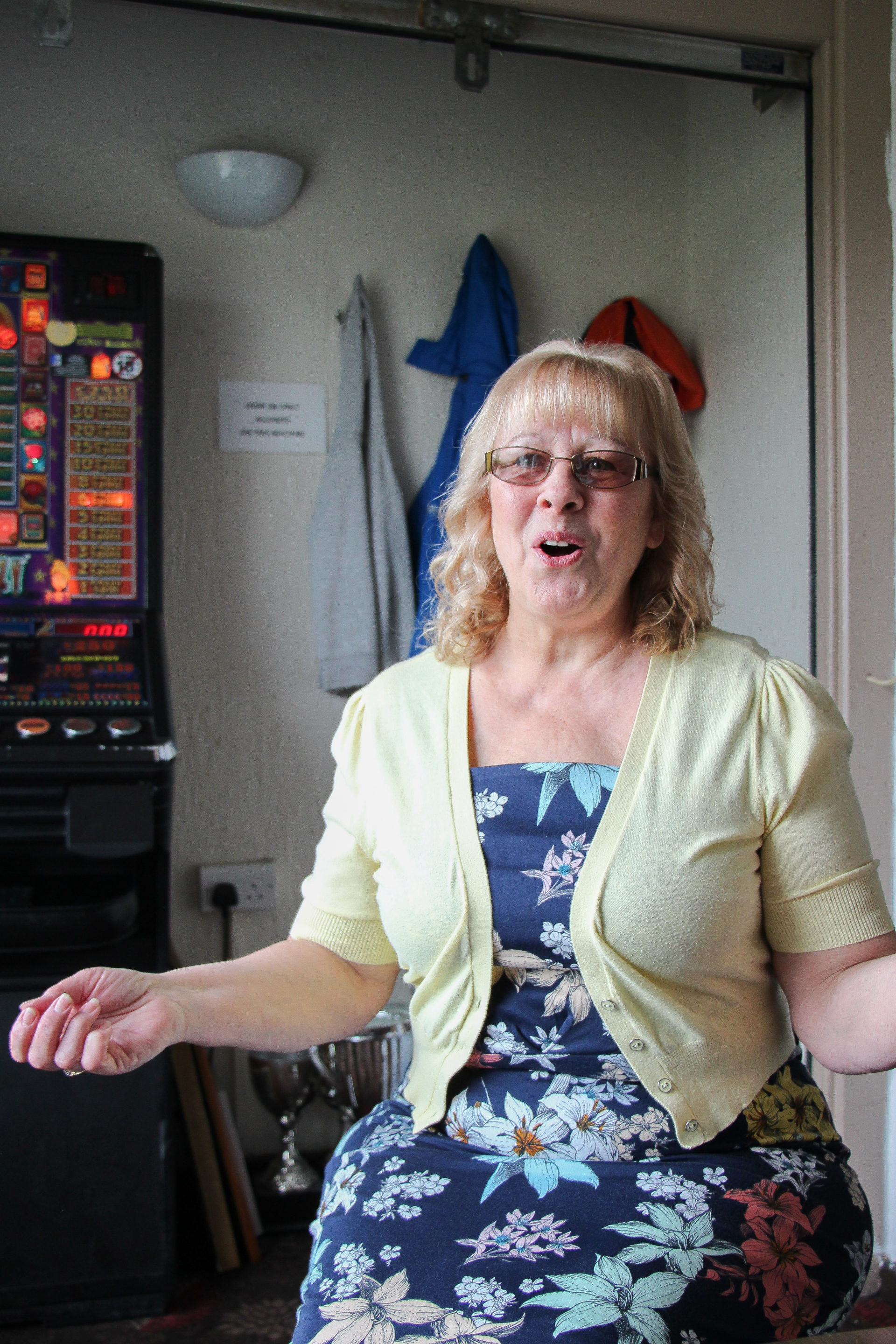 Cleckheaton
Bev dances
Dancer: Beverley
Dance Location: Pickwicks Club, Dewsbury
This is a dance that... has lived with me all my life.
The Bev dance started when I was about 15. It takes me back to going out to the under 18s club at Pickwicks with my three friends from school. We'd make up our own dance routines to whatever was on. We really did think we were Pan's People, inspired by Top of the Pops. My dad used to say I had the Saint Vitus dance. Well I don't know what that is... I think it's just that I can't keep still.
The song that's always stuck with me is Play That Funky Music 'cause you can let yourself go. The hips move and the ass, you know? I just love it. It encompasses all of my life. That's stayed with me and it's become the Bev dance. I drifted apart from those friends when we had children and lived in different places, so this takes me back to those days of making up routines with them. The funny thing is that Pickwicks is an undertakers now, so there's a chance I'm going to finish my days where my dancing began!
The dance is fast and rhythmic and all I can see are dark corners, bright disco lights and the lads leaning against the wall like wallflowers. The dance definitely got the attention of the boys! The place smelt of cigarette smoke, you couldn't escape it. You couldn't wear your clothes twice, as soon as you got home you had to throw them in the wash. Even your hair smelt of it. At the end of the night my dad came and picked me up. I was allowed to go to the disco so long as I babysat for them to go out afterwards.
The Bev dance comes out on every occasion. Others join in with me and they'll do their style of dancing but I'm always the one who gets up and starts the dancing off. Duracell or Ever Ready I get called! I think I'm pretty much the same person as when I first started dancing the Bev dance. I'm still 17 in my head, although my body might not be. But I still go for it! If anyone's telling me I'm a good dancer, then I'm up for it.