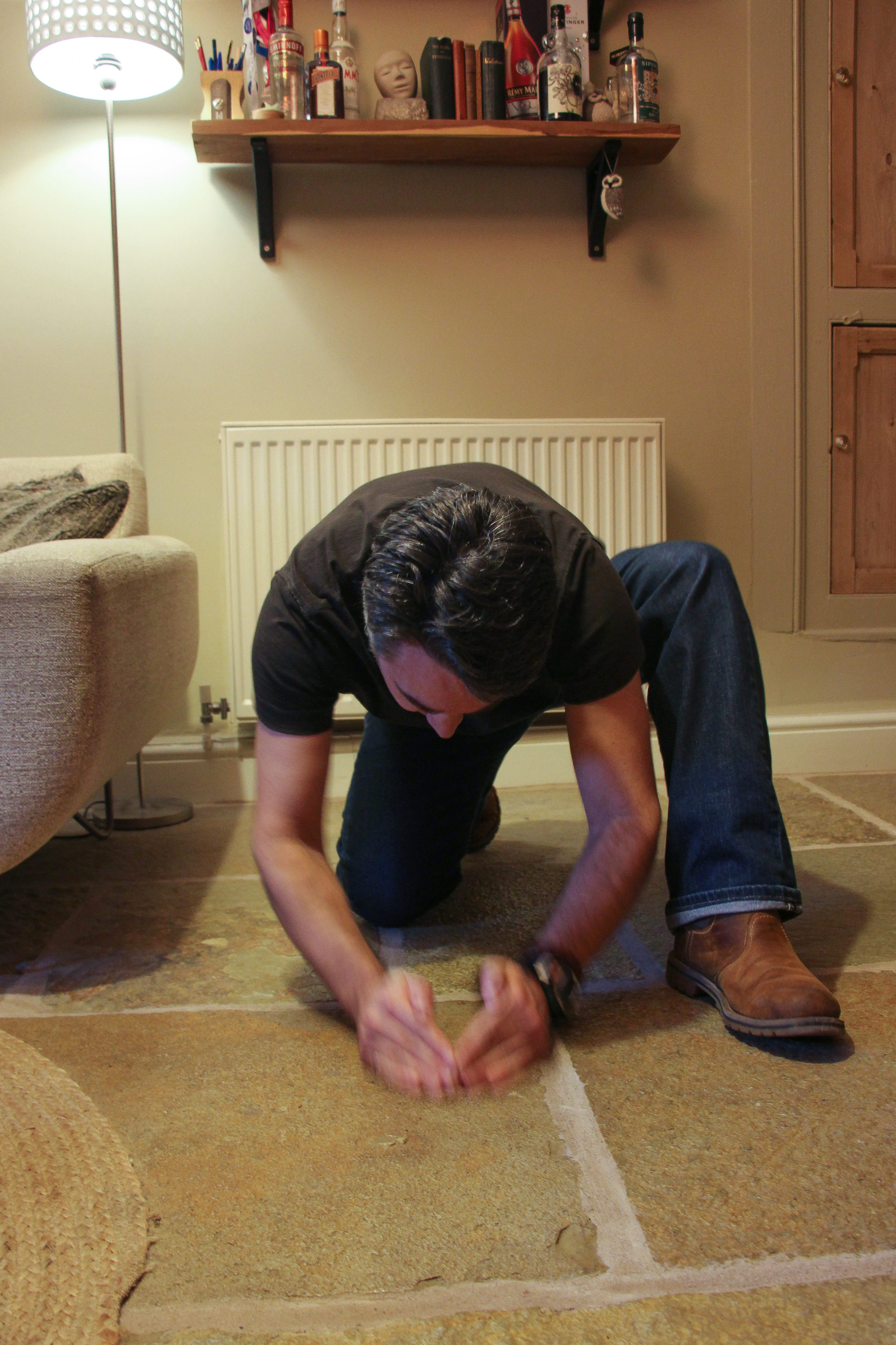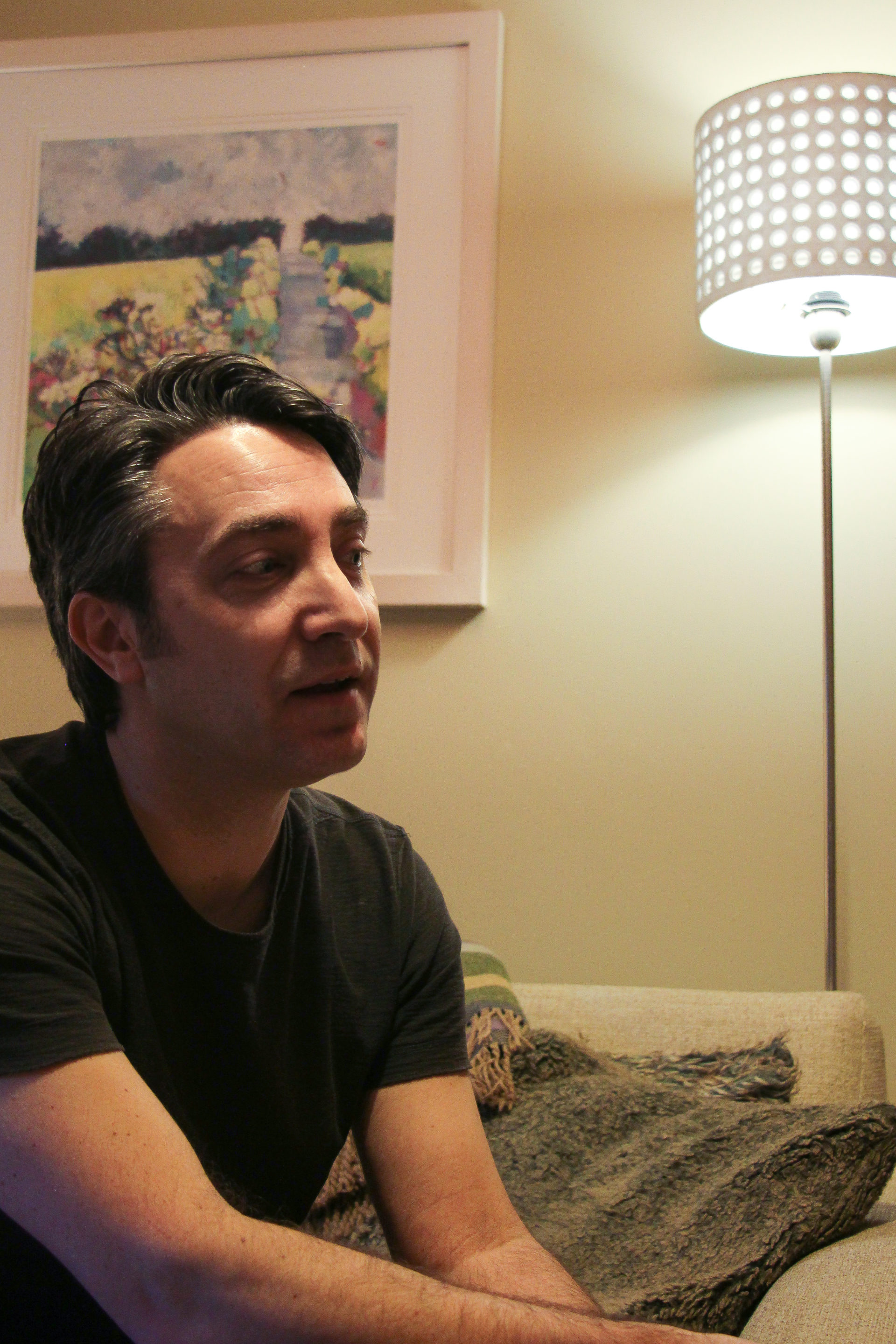 Lancaster
Dances for more than one person
Dancer: Steve
Dance Location: St Martin's College, Lancaster
This is a dance that... was the first time I choreographed for other dancers.
I'm going to be 47 in a few days time – I was 22 or 23 when I did this. My mum still has it on video. I don't have a video player so I just went round to her house and recorded it on my phone to remind me of the dance.
I wanted to see the dancers work, I wanted them to toil. My Grandad was a miner. I was fascinated with the history of what he'd been through. He'd been buried on several occasions. The inspiration for the dance was an art work called The Floorscrapers. I found it in the University library.
I went into the studio space on my own until about 9 o'clock at night. It was quite dark. I walked in there with a tape recorder. The studio had a particular smell and the sprung floor had some issues, but I loved it. The music was Talk Talk's song The Rainbow. I was heavily into Rock and Blues but my lecturer said 'we don't want you to use that for your choreography'.
Everybody wore black trousers, white shirts. We tried to get grandad shirts for everybody. Yellow dusters in our pockets. The action of taking the varnish off the floor. Duets and lifts. Picking your partner up onto your shoulder. I'd forgotten about the dusters until now.
I worked for 5 years before Uni, selling hifi equipment. Then I was made redundant. I'd been into sport and athletics when I was younger – but contemporary dance was a revelation. I was influenced by DV8, Wendy Houstoun - I was in love with her. A bit later on, at university, Motionhouse. Emotive movement was what it came down to. That Pina Bausch quote: "I'm not interested in how people move but what moves them".
My Grandad's favourite performer was James Cagney. Before he got famous as a movie gangster he'd been a tap dancer. To find that out somehow justified my path. I didn't know my Grandad. He passed away when I was only 2.